Crim Weekend
August 26-27, 2022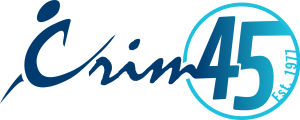 For one weekend every August, the City of Flint welcomes thousands of runners, walkers, fitness enthusiasts, and families to take part in the HAP Crim Festival of Races. This year our community is celebrating 45 years of the Crim with the return of the famous Expo and all the events, which include the signature 10 Mile, Half Crim 5 Mile, 5K, and Teddy Bear Trot. The weekend will kick off on Friday, August 26 with the Lois Craig Invitational and Michigan Mile.
The HAP Virtual Crim will also be offered again for those who want to be part of the Crim experience wherever they are! With the return of the 10 Days of Crim, virtual racers will have between August 19 - 28 to complete their event(s).
Make the Most of Your Race Weekend in Flint & Genesee!
Come for the race and stay for the fun! Our outdoor recreation and attractions will keep you busy and entertained all weekend long.
Leading up to race day, experience the Flint Cultural Center or tour some of the city's hundreds of murals. Traveling with family? The Flint Children's Museum and Crossroads Village & Huckleberry Railroad are definite musts for your trip. If you're looking to relax after race day, book a visit to one of our many spas for rest and rejuvenation. Of if you're looking to indulge post race, don't miss the wide variety of downtown Flint dining options. We won't judge if make more than one stop. You've earned it!