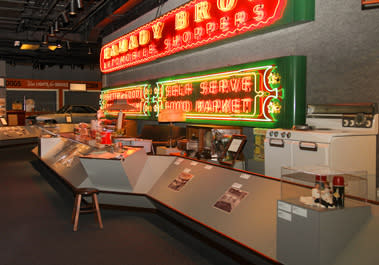 (FLINT, Mich., April 9, 2014) -- International journalists, tour operators and travel agents will visit Flint during a Familiarization Tour (Fam Tour) April 12 that includes Detroit, Flint and Frankenmuth. The tour is part of the U.S. Travel Association's International Pow Wow (IPW), the travel industry's premier international marketplace and the largest generator of travel to the U.S.
"The IPW marketplace has not been in the Midwest since the inception of the Pure Michigan campaign and Travel Michigan," said Cheryl Defrain, Director of the Flint & Genesee Convention & Visitors Bureau (FGCVB). "Being a part of the Familiarizations Tour gives us an opportunity to showcase Flint & Genesee attractions such as the Cultural Center, downtown entertainment district and facilities dedicated to automotive history."
IPW visitors include travel writers, tour operators and travel agents from European countries, South America and China representing companies such as Traveloscopy, Unravel Travel TV, American Tours and Quotidian Travel.
The IPW group will arrive in Flint in time for lunch at the Cork on Saginaw, then visit the Durant-Dort Carriage Company offices, part of the automotive history of Flint, followed by a trip to Sloan Museum, Buick Automotive Gallery and Flint Institute of Arts.
FGCVB staff will meet with IPW visitors and travel with them during their stay in Flint to answer questions and provide information on attractions not included in their local tour.
"The Fam Tour is a wonderful way for the FGCVB staff to connect with international travel agents and tour operators," said DeFrain. "Attracting more international tourists to our area could have a significant impact on the local economy."
According to the U.S. Travel Association, international tourism in the U.S. supported 7.9 million jobs in the travel industry and represented $2.1 trillion in economic impact in 2013.
For more information about travel and tourism opportunities in Flint & Genesee, contact the FGCVB at cdefrain@flintandgenesee.org or call 810-600-1457.