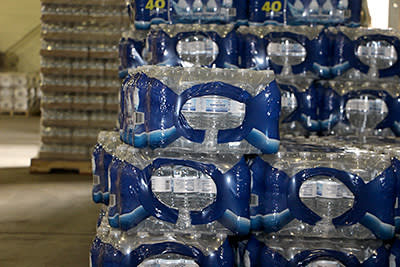 March 16, 2016
The Flint & Genesee Chamber of Commerce is continuing to distribute free bottled water twice a week to Flint businesses affected by the ongoing water crisis.
Chamber volunteers have handed out 1,400 cases of water to 63 businesses since the service began on Feb. 2. There is still plenty of water available.
Cases of water may be picked up on Tuesdays and Thursdays, from 9-11 a.m., at the Genesee Packaging facility at 1611 James P. Cole Blvd. in the Riverview Industrial Park.
For questions regarding the service, please contact Cheryl DeFrain at cdefrain@flintandgenesee.org.