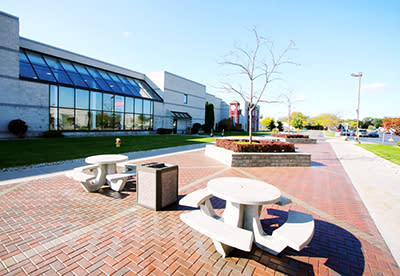 Baker College of Flint is enrolling students for 2015 summer and fall quarters, with summer classes beginning Monday, June 29, and fall classes beginning Monday, Sept. 28.
"As a career college, Baker College works closely with area employers to ensure our programs offer the education and skill training required for the quick-changing marketplace," said Wen Hemingway, MBA, CTP, Baker College of Flint president. "Our trained academic advisors can help prospective students identify programs that will help them launch or advance their careers."
Students have the flexibility to take classes three ways: on ground at the Flint campus, a mix of campus and online courses or 100 percent online.
New for fall quarter is the Bachelor of Science in Nursing, which replaces the associate degree in nursing and prepares students to be qualified for all entry-level nursing positions.
Financial assistance is available to students, including scholarships, grants, low-interest loans and work-study programs. For more information, contact Jodi Cuneaz in the admissions office at jodi.cuneaz@baker.edu or 810.766.4000. Students may schedule an appointment via the Baker College website, www.baker.edu.