The Mounds ORV Park off of Mt. Morris Road is heaven for those with a love for all things off-road. Whatever you bring, be it an off-road vehicle, a dirt bike, or your UTV there is plenty for you to do on their 370 acres. Whether you're a seasoned veteran or new to the off-road life you'll find plenty to challenge you. One of the best things about the Mounds is that it's open year-round, meaning you can enjoy a full calendar of fun that will have your heart pounding.
Just one look at the map for the Mounds and you'll see what's in store. The snaking trails twist and turn through mud, across grassy straightaways, over rocks and steep inclines, across sand, and through heavily wooded areas. These paths will test your skills and your courage. It's guaranteed that the Mounds will become your favorite place to off-road.
Being open all year means that once more their fall tradition will welcome all comers with a cure for your average Thanksgiving holiday. Come out and spend the day with other off-roaders for the biggest and best day of the year. Show up early – the parking lot opens at 6 A.M. - and spend the day for just $15 working up your appetite for that Thanksgiving dinner. Take your family to the best playground in the world, where you and hundreds of friends you haven't met yet can push yourselves and your vehicles to your limits and laugh when you hit them. Show up early, play all day, and go home knowing there's no better way to spend the holiday than out mudding on the Mounds. When you come, dress warm, dress for the mud, and dress for distress.
It doesn't matter what time of year you come; you won't regret a trip to the Mounds ORV Park. This is the greatest adventure park for adults and an amazing way to share some time with friends and family as you tear through the mud, through the brush, and over every obstacle in your path.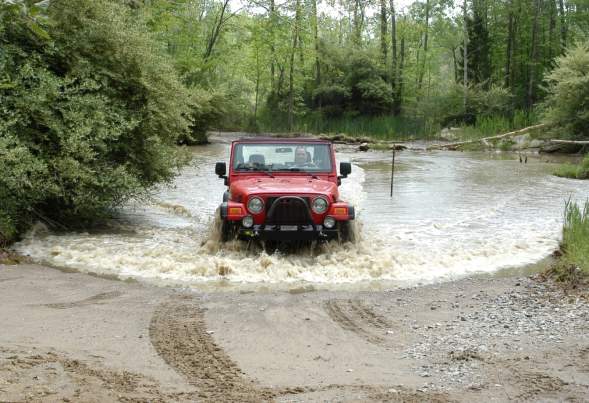 Genesee County Parks and Recreation managed, the Mounds is one of the premier off-road vehicle parks... Read More