Located along the Flint River, Flushing Michigan is a family-friendly city located outside of Flint. Originally inhabited by the Sauk Native American people, the village began as a partnership between Charles Seymour Sr. from New York state and Horace Jerome, one who provided pine timber and the other a sawmill.
Soon, the village built a fire department, a newspaper and then a railroad. Now, the city boasts dining, shopping and activities for the whole family.
Notable restaurants in the community include Sorrentos Food & Spirits, Kathy's 126 and Signature Chop House. Looking for some dessert after dinner? Cops & Robbers is an amazing ice cream shop open all year long. If you are looking for night-life, check out Skip's Come Back In – a local favorite featuring 19 Michigan craft beers on tap, or Johnny's Pour House that specializes in wine, craft beer and bourbon.
Flushing is teeming with locally owned downtown shops. Main Street Treasures located downtown sells Michigan made products and merchandise. Flushing Florist & Greenhouse has beautiful flower arrangements and plants. Just Julie's sells hand-painted garments with beautiful designs.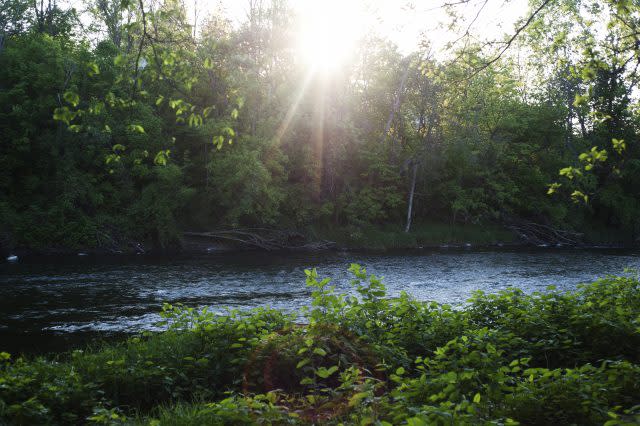 For those who love nature, Flushing boasts great parks and trails. Flushing Nature Park and Flushing County Park feature walking, hiking and cross-country skiing trails, and are filled with wildlife including birds, deer and wild turkeys. Riverview Park is a great place to take the family with a playscape, tennis and basketball courts. Its bandshell is also the host site of concerts throughout summer.
Throughout the year, the City of Flushing hosts events and festivals including Summer Festival in June, Harvest Festival in September and Candlewalk in December. There is always something happening in Flushing. To check out a full listing of events, visit the calendar on the Flushing Area Chamber of Commerce website.
For more information on the City of Flushing visit www.flushingcity.com.