Earlier this month, during the Crain's Detroit Business Newsmaker event, Detroit Pistons Owner Tom Gores received an award and afterward was asked what's next for Flint. His response generated multiple news headlines.
Mr. Gores, who is a native of Flint and a great supporter of our community, said he "would like to bring a major corporation to Flint" … a business partner to help Flint's recovery efforts and keep the region moving forward.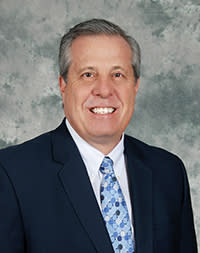 Tim Herman, CEO
I'll be candid with you; it was exciting to hear about this because I know it was not an off-handed remark.
It's no secret that Mr. Gores is deeply committed to the people of Flint. When hearing of the water emergency, we all remember that he stepped forward, quickly and established the FlintNOW Foundation, with a mission that is guided by three important priorities:
Provide immediate support to short-term relief efforts to ensure access to clean water and infrastructure associated with volunteer programs and distribution of resources.
Provide funding for programs that help children, including healthy food and nutrition campaigns, as well as education and healthcare initiatives.
Establish long-term support for economic development and revitalization initiatives in Flint and the surrounding communities.
And he has truly delivered. By now, it's widely known that FlintNOW has made sizeable donations to the Flint Child Health and Development Fund, and inspired a partnership with Huntington Bank. Through their partnership, a $25 million financial package was made available to help Flint small and minority-owned businesses that were impacted by the water crisis. This included $1 million that was earmarked for emergency grants – funds that do not require repayment.
Given Mr. Gores' success record with business and philanthropy, there's no wonder the media listened when Mr. Gores spoke recently of his goal for Flint. Will he bring a major corporation to Flint? I don't know. As economic developers, our staff knows that there are many considerations when attracting a business to a new location.
But what I can tell you is that I'm awfully glad we have a man like Tom Gores who cares about Flint the way that he does.  And the Flint & Genesee Chamber is ready to do whatever we can in support of Mr. Gores' efforts going forward.
Most importantly, we are deeply grateful for what he and his organization have done already.