With summer in full swing, what better way to enjoy nature than on two wheels! Not only is it a fun activity, but it's a great way to get some exercise. According to Bicycle Guider, "cycling regularly can reduce the rate of all-cause mortality by 10%." 
Looking for a place to ride? Here are some of the places to bike in the Flint & Genesee:
Creasey Bicentennial Park
On the western edge of Grand Blanc lies Creasey Bicentennial Park's bike trail. The 2.7-mile trail begins at Grand Blanc Road and passes the dog park and athletic fields before winding between houses and behind Grand Blanc Western Middle School. The trail continues north along a boardwalk over wetlands then edges along the Crestwood Memorial Cemetery before ending at Hill Road.
Black Creek Trail
For a scenic ride, Black Creek Trail in Davison Township is perfect. The trail begins at Davison Township Municipal Center and winds along the Black Creek to the Jack Abernathy Regional Park in the City of Davison.
Genesee Valley Trail
The Genesee Valley Trail starts at the Flint Township Park then runs up to Linden Road and through Genesee Valley Center. Continuing through nature to Corunna Road, the trail eventually takes you to Chevy Commons where it connects to the Flint River Trail.
Flint River Trail
Beginning downtown Flint near the University of Michigan-Flint campus, the Flint River Trail follows both sides of the Flint River all the way to Bluebell Beach. Another segment of the trail also takes you to Stepping Stone Falls, Flint's own man-made waterfall. Along the trail, riders can experience historic neighborhoods and city parks.
Riverview Trail
In Flushing, the Riverview Trail is a 1.4-mile non-motorized path that starts at the Main Street Bridge in the City of Flushing and runs through the forest and wetlands along the Flint River. The path includes a 72-foot bridge over Cole Creek and a 200-foot bridge over the Flint River.
George Atkin Jr. Recreational Trail
Located along the scenic Pine Run Creek in the City of Clio and Vienna Township, the George Atkin Jr. Recreational Trail is located along natural woodlands and parks and runs through commercial and residential areas. The 7.5-mile trail features uninterrupted travel across the local infrastructure through a series of tunnels and bridges.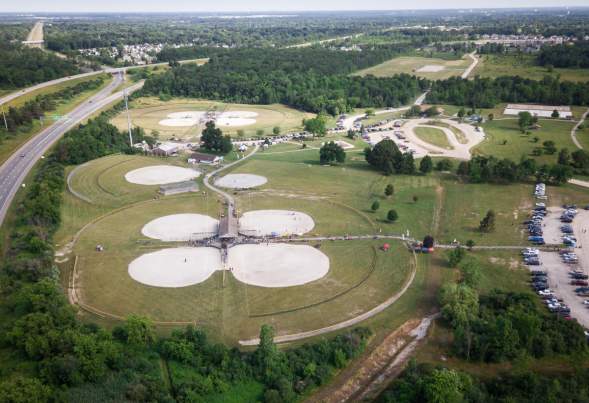 Grand Blanc Parks and Recreation managed, families can enjoy Creasey Bicentennial Park year-round... Read More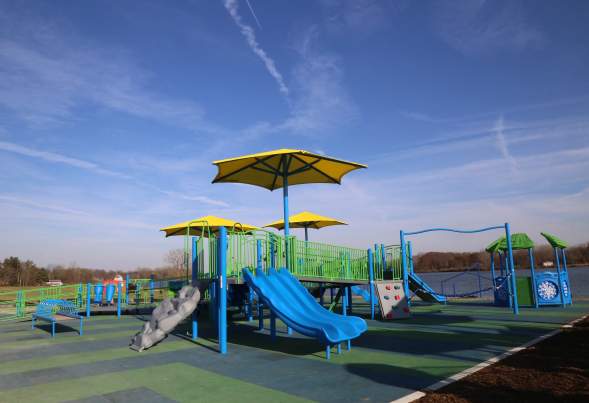 Genesee County Parks and Recreation managed, enjoy seasonal swimming at Bluebell Beach featuring an... Read More