Flint and Genesee County are home to countless restaurants and attractions – but how many have you visited?
"I've lived in Swartz Creek for 90 percent of my life, and there are still so many places I haven't been to in Genesee County," said Dréa Jewell, who visited Applewood for the first time during Be a Tourist in Your Home Town. "I always tell my friends: You don't have to go to Chicago or Florida to see new things. There are hidden treasures right under your nose here."
Interested in unearthing some of those local gems for yourself? Try some of these ideas, which are based on the winning photo submissions from this year's #BeATouristFlint photo contest.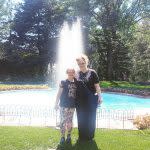 Explore the home and gardens of Applewood – the former estate of Charles Stewart Mott and his family
The venue is open to the public from May through October, with regular tour hours and a variety of events and programs. The property encompasses about 34 acres that include an orchard with 29 varieties of heritage apples. Visitors are always welcome to explore the grounds on their own during regular open hours, although most tours require reservations. Photo credit: Dréa Jewell of Swartz Creek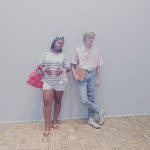 Be inspired by the extensive collection at the Flint Institute of Arts.
With more than 8,000 paintings, sculptures and other pieces of art work in its collection, the FIA is the second largest art museum in Michigan. The museum is also home to a 330-seat theater, which screens independent, international and classic films during the fall, winter and spring. Please note that the FIA is currently closed for renovations, and will re-open Sept. 19, 2017. Photo credit: @itstherealdanielle of Mount Morris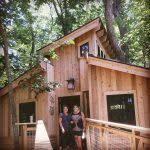 Visit Genesee County's most famous treehouse.
Located in the For-Mar Nature Preserve and Arboretum, this new facility was featured on Animal Planet's Treehouse Masters show and is home to Nature's Superheroes: The Preservers. While you're there, don't forget to check out the arboretum's seven miles of hiking trails! Photo credit: @1brownmama1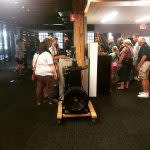 Brush up on your automotive history at the newly renovated Durant-Dort Factory One.
Originally established in 1886 as the Flint Road Cart Co., this historic building is considered to be the birthplace of General Motors and epicenter of the global auto industry. The building houses about 100,000 photographs and other artifacts, and traces the early history of the automobile industry and manufacturing in Flint. There is no fee to use or tour the archives, but reservations are required. Photo credit: @ssjon09m of Grand Blanc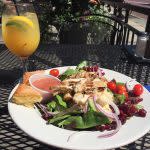 Grab a bite to eat at one of the region's many restaurants.
Whether you're looking for Middle Eastern cuisine or barbeque, Flint and Genesee County have it all. The region's restaurant scene is continually growing, inspiring events like Flint Restaurant Week and Bricks & Brews. Pictured here is lunch from Blackstone's, an Irish/American gastro pub that provides outdoor seating during Michigan's warmer months. Photo credit: @lynnbea2005 of Flint