Formerly called Chevy in the Hole, the manufacturing center for Chevrolet Motors in the early 1900s and location of the historic Flint Sit-Down Strikes, Chevy Commons has gone through some big changes. In 2015, work began to redevelop and regreen the area with plans to convert the grounds into a 60-acre park.
Located along the Flint River, Chevy Commons is situated blocks away from downtown Flint and adjacent to Kettering University and University Avenue, Mott Park and Carriage town. It is accessible by various bike trails including the Flint River Trail that connects to the University of Michigan-Flint and the Genesee Valley Trail that extends to Flint Township.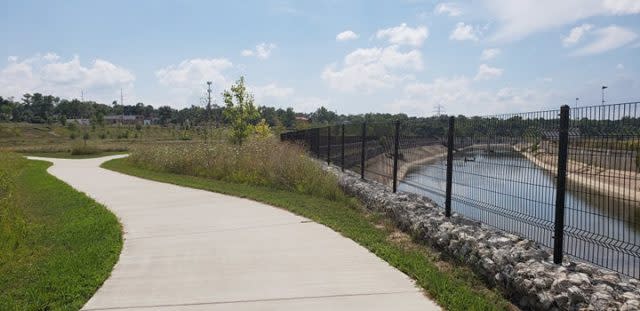 Over the past few years, the area has been redeveloped in five phases. A green cap (a fresh layer of clean dirt covered in grass), new plants and trees have been added to regreen the area; fencing was replaced where needed; and a non-motorized bridge is being constructed to connect the Flint River Trail with the Iron Belle Trail. Construction on the bridge and trail is expected to be completed this fall.
However, ongoing work hasn't stopped citizens from using the space. This past May, Corridor Alliance Chapter of the Flint River Watershed Coalition hosted Cycling Circles, a free event for families to learn about bike safety and other healthy activities. And in July, the Flint River Watershed Coalition hosted the second annual  '80s in the Hole event across the river at Atwood Stadium.
Phase four of the project has started and is being funded through the Michigan Department of Environmental Quality's Surface Water Quality Initiative Fund. This phase will finish by the end of the year leaving one last phase before the project is completed.
For more information on Chevy Commons, visit www.frcalliance.org/chevy-commons/