After a long day, it is nice to meet up with friends for Happy Hour and enjoy a beer or cocktail, and maybe some food, and simply unwind. There are many bars and restaurants in Flint & Genesee to grab a drink, but we wanted to know our followers' favorites. We put our locals' expertise to the test and this is what they had to say:

A mainstay of Flint located on Robert T. Longway Boulevard, Timothy's Pub features food, drinks and entertainment. It hosts a Happy Hour from 3 p.m. until 6 p.m. during the week and has special extended hours including all day Happy Hour on Sunday. The bar also features pool, darts and karaoke.
Hear from a local:
The drinks are pretty inexpensive compared to any bar I have been to and the food is amazing! The atmosphere of the bar is very welcoming and fun. – Kellie Struck, Facebook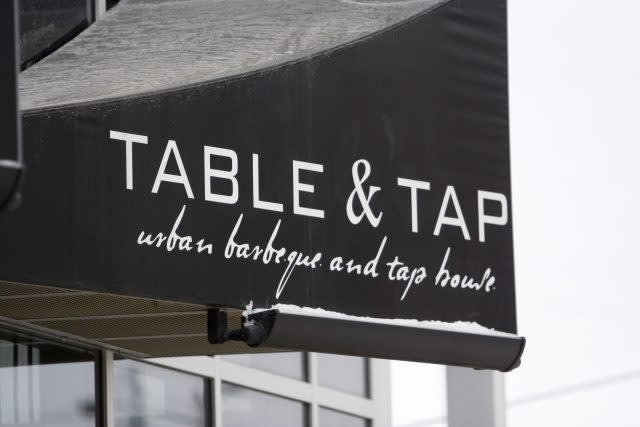 Located in downtown Flint, Table & Tap has 30 Michigan craft beers on tap and great craft cocktails. It is known for its urban barbeque and has a range of items on the menu. The downtown restaurant recently opened Table & Tap Express, a quick and delicious option for lunch downtown.
Hear from a local:
I am a huge beer guy and in my opinion Table & Tap has the best tap list downtown. I'll get my hair cut at consolidated, then go have a beer. – Justin_Gailitis, Instagram

Tucked in Buckham Alley is Torch Bar & Grill. Famous for its Torch Burger that claims the title of best burger in Flint and 8th in the state, Torch also serves a range of craft beer and craft cocktails using fresh ingredients. Torch Bar & Grill has been part of Flint's downtown since 1953.
Hear from a local:
Nothing better than a visit to Buckham Alley for a one-of-a-kind Torch burger, tots and a Moscow Mule after a long day at work. They make the BEST mules around. Grab some popcorn while you're waiting for your burger. Crowded? Share your table and get to know other Torch fanatics. Flint's best little dive bar is one of the best-kept secrets. – freerangecrafty, Instagram
Looking for other places to get drinks after work? Check out Things to Do in Flint & Genesee.