November 2, 2016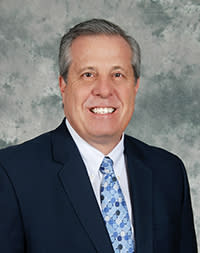 Tim Herman, CEO
Thanksgiving will be celebrated this year on November 24, which means it will be here before you know it. Although our region has been damaged by the Flint Water Crisis, there are many things for which our community can be thankful. Let me share a few of them with you.
We should be thankful for the huge outpouring of support our community has received and continues to receive from people all across the country.
We should be thankful for the many individuals, foundations and organizations that donated funds to support children and families whose health has been compromised.
We should be thankful that investors still have faith in the Flint community. Several have relocated businesses to Flint, opened new businesses in Flint and created jobs for the people of Flint.
We should be thankful for the creativity and innovation that was spurred by the water crisis and as a result we have the benefits of Moving Flint Forward initiative, Flint Sprint and the Leadership Summit; three initiatives that are helping to improve the quality of life in our community and the doors of small businesses open.
And we should be thankful for the great collaboration between the Chamber, city of Flint, state of Michigan, higher education institutions and small business development organizations. It's where the commitment to create 1,000 jobs in Flint before the end of 2016 was sealed, and there's been great progress.
Me personally, I am thankful for all of the above and more. I have a great staff here at the Chamber. Their dedication to creating a reinvented and revitalized region is second to none. You have a great group of people working on your behalf.
I'm also very thankful to have work that really matters. So, as you wind down the year, don't forget to take time to appreciate the many blessings.  Focus on what's positive in your life and what's positive about where you live, work and play. Be thankful.
Flint will continue to move forward, and I know that you will too.
Tim