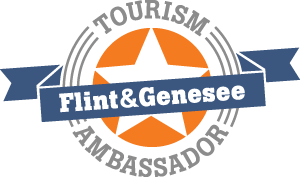 April 27, 2016
The next training session for the Flint & Genesee's Certified Tourism Ambassador (CTA) will be May 18 and there is still time to register.
The CTA program teaches frontline professionals in the hospitality industry as well as community volunteers the finer points of how to welcome and showcase the region to out-of-towners. That's important because visitors who have a positive experience are more likely to return in the future and share their experience with others.
Prospective CTAs will learn about: The Power of Tourism; Discovering Flint & Genesee; Knowing, Finding, Using Resources; and Exceeding Customer Expectations. The coursework includes required reading, a half-day classroom session and an open-book test. There is a one-time application fee of $30 per person and an annual renewal fee of $15 per person.
The registration deadline is May 5. Register now.