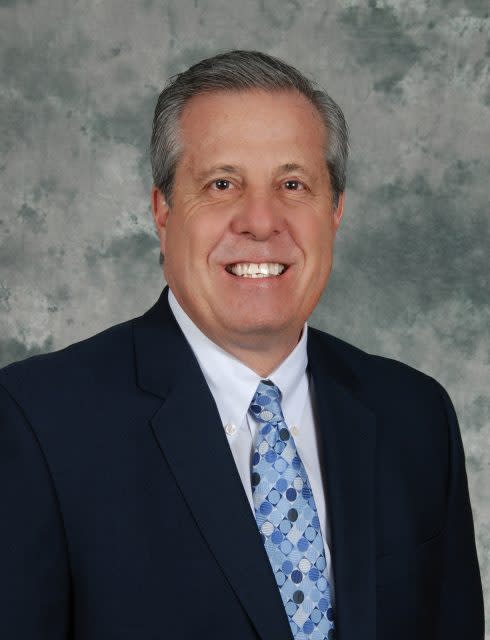 Last week, I had the opportunity to go up to Mackinac Island for the Mackinac Policy Conference. It was great to hear and participate in provocative conversations on a variety of issues that are important to Michigan and its cities.
This year's conference offered a chance to start changing the narrative about the Flint area. While last year there was a focus on the Flint water crisis and how people could help, this year we focused our discussion on Flint's forward progress.
Mayor Karen Weaver shared updates on her FAST Start Initiative – that the plan is funded, water system is meeting federal standards and her team is making good progress on pipe replacement in the city. I and my executive team engaged reporters from a variety of media outlets in conversations about Flint & Genesee's business climate, and communicated that despite recent events, Flint is focused on continuing the hard-fought progress made on diversifying and growing the local economy.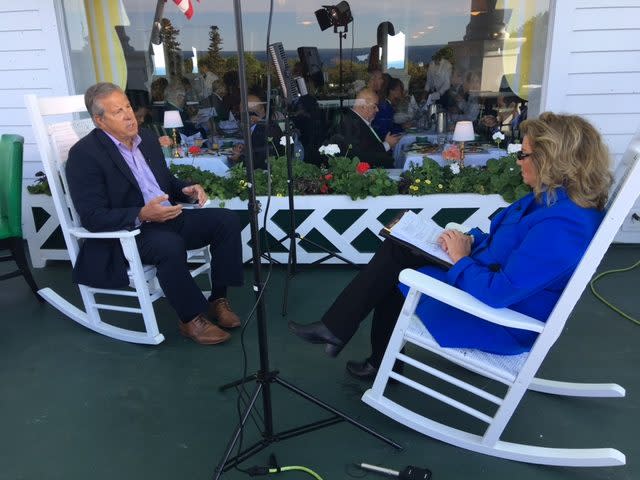 We talked about the increasing importance of tourism to our local economy, creating an economic impact of $131 million last year. I told the reporters that investors are demonstrating confidence in the region and cited many of the redevelopment projects that are bringing in new investment and jobs – such as Huntington Bank's new call center and the expansions for Laird Technologies, C3 Ventures and Miller Industries. We also talked about key projects that are breathing new life into downtown Flint, such as the Capitol Theatre, Dryden building – which includes the Hagerman Foundation and Skypoint Ventures – and the Ferris Wheel Innovation Center.
While it seems like we talk about the progress made in this region regularly, some of these reporters were not informed about Flint and were pleasantly surprised to hear about the projects. At the same, they wondered why investors had such confidence given Flint's challenges.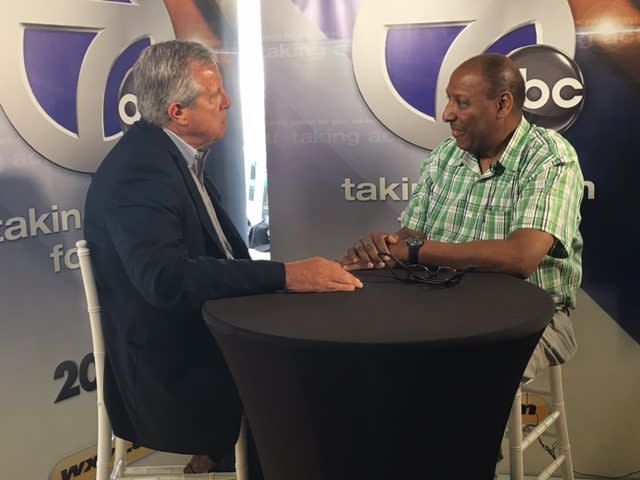 This gave me a great opening to talk about some of Flint's strengths, such as a skilled manufacturing workforce, a solid infrastructure, inexpensive industrial land, great transportation assets, a growing eco-system for entrepreneurs, colleges and universities, and national-caliber cultural amenities that contribute immensely to residents' quality of life.
I really enjoyed the conference. I saw former colleagues and friends, and made new connections. Many of the sessions were outstanding and the presenters shared usable insights and information. And as a result, I developed a list of six key takeaways that I want to share with you. Take a read and give some thought on how these points may apply to you and/or your business.
The transformative power of technology and data is forging the path for fully integrated, smart and sustainable communities.
Real journalism is still alive. Journalists are interested in good, factual stories. We must find creative ways to break through the clutter and get their attention.
Reduce the opportunity gap and enhance the quality of life for Flint & Genesee residents and Michiganders by promoting economic inclusion strategies.
Business, the philanthropic community, government and education must "up their game". We must work together more effectively to solve our region's and Michigan's most pressing and complex problems.
Bring back civility and cohesion across local, state and federal government. The partisan divisiveness must stop by listening more and bringing more diverse thinking to the table.
The business economy of the future will be designated a "friction free economy " enabled by technology. Think Airbnb, an online lodging and accommodations service, without any hotels.
The bottom line: Like most urban communities, Flint has its challenges. But we also have many bright spots. There's no doubt that it will take all of us working together – public- and private-sectors, and Flint & Genesee residents – to share our story as we know it and create a brighter, revitalized future.
Tim