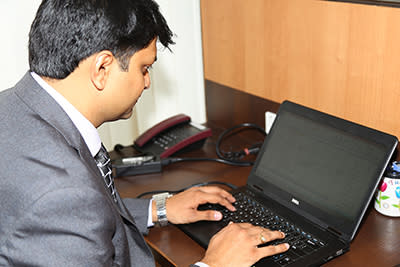 November 30, 2015
While sitting at work for six straight hours may show adept concentration skills, it's not the smartest move when it comes to your health. Specifically, prolonged sitting reduces blood flow to the legs, which negatively impacts the health of your arteries.
"It's easy for all of us to be consumed by work and lose track of time, subjecting ourselves to prolonged periods of inactivity," said Jaume Padilla, an assistant professor at the Missouri University School of Medicine, in a statement. "However, our study found that when you sit for six straight hours, or the majority of an eight-hour work day, blood flow to your legs is greatly reduced. We also found that just 10 minutes of walking after sitting for an extended time reversed the detrimental consequences," such as impaired vascular function and improve blood flow.
Many workplaces are sedentary environments, and the researchers said it's important that people understand the effects of sitting on their vascular health. By breaking up desk time with a short walk, workers can offset the harm caused to vascular blood vessels, Padilla said.