Exploring parks, being on the water and heading to the beach sounds like a dream in this wintry weather. But, what if you could do all these activities even when the snow is falling? Well, you can! Trade in your bathing suit for a snowsuit, and check out these winter activities that you can do in Flint & Genesee.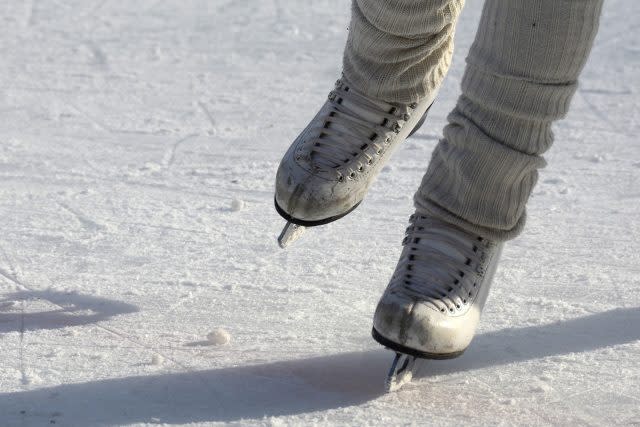 Ice Skating
A wonderful place to lace up your skates is the newly opened rink at Physicians Park in Grand Blanc. Downtown Flint is the University of Michigan-Flint's ice rink located right outside the University Pavilion. In Flushing, Riverview park has an expansive ice rink, perfect for playing hockey or having a family day.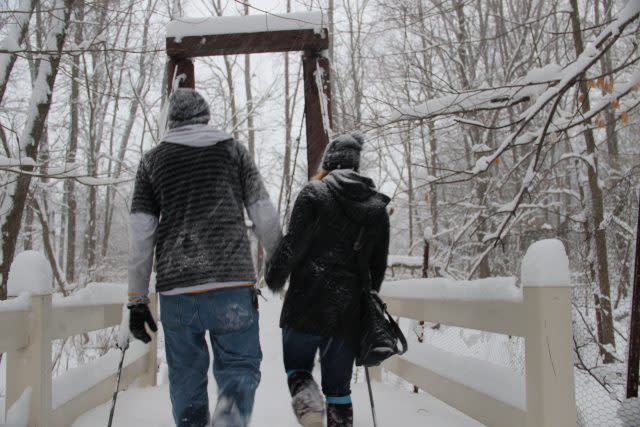 Snowshoeing
If you love hiking, you can extend it into the winter by snowshoeing.  There are many parks in Flint & Genesee where you can go snowshoeing. For example, For-Mar Nature Preserve and Arboretum has trails that are perfect for snowshoeing, they even have events such as Snowshoeing 101. Many other Genesee County Parks have trails that snowshoeing lovers can explore.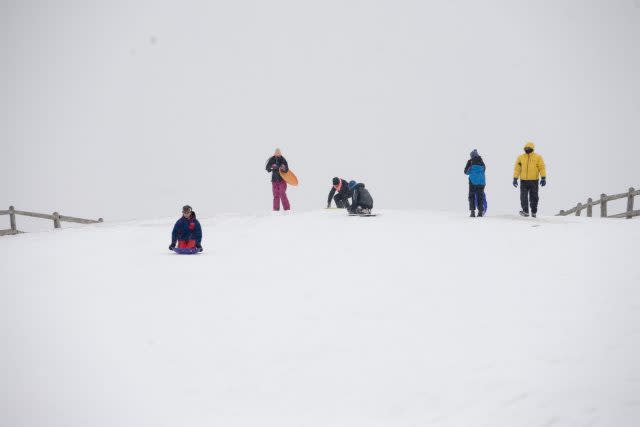 Sledding
Sledding is a great activity for the whole family. At Davison Roadside County Park you can slide down a beginner hill, designed for those who are just starting out. If you are looking for something a little more intense, head down to Linden County Park's Clover Beach on Byram Lake. The slightly-steep hill is perfect for intermediate sledders.  If you are a sledding expert, Toboggan Hill in Lapeer boasts the biggest, best and most challenging hill in the area.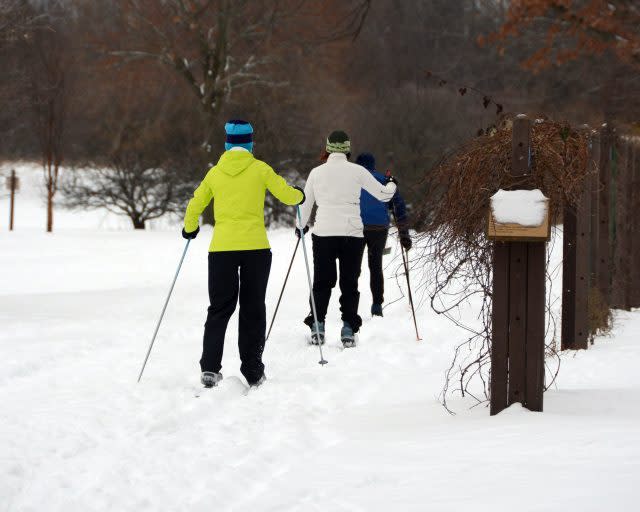 Cross-Country Skiing
You don't have to go to Vail, Colorado to go cross-country skiing. Richfield County Park in Davison has beautiful cross-country ski trails. You can also bring your skis to Flushing County Park and Linden County Park and explore their trails.
Keep up to date on the happenings in Flint & Genesee by following us on Facebook, Instagram and Twitter!