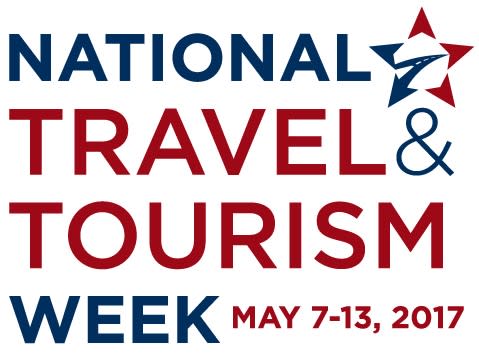 The Flint & Genesee Convention and Visitors Bureau (CVB) is united with the tourism community to celebrate the 34th annual National Travel and Tourism Week – May 7-13 – and what travel means to American jobs, economic growth and personal well-being.
"This week, we are celebrating what travel means to our community, and we call on everyone – from elected officials to local residents – to join us in saluting this important industry," said CVB Director DeAndra McCain.
Across Flint & Genesee and Michigan, travel employs a prosperous and diverse workforce, from airline and hotel employees, to restaurant, attraction and retail workers, and supports related sectors, such as construction, manufacturing and finance. Some of the numbers:
In 2016, 5 million trips were made to Michigan as result of the Pure Michigan campaign and visitors spent $1.5 billion here, generating $107 million in taxes.
Every $1 invested in the 2016 Pure Michigan ad campaign generated $8.33 in tax revenue.
Flint & Genesee reported $131 million on overnight hotel room rentals in 2016.
Lodging revenue rose 7.5 percent and increased 1.6 percent over the previous year.
These local figures are an important part of travel's economic importance nationwide. For example:
Travel is a $2.3 trillion industry in the U.S., with $990.3 billion in direct travel-related spending in the U.S. by domestic and international visitors in 2016.
These visitors support 15.3 million American jobs—roughly 8.6 million direct travel jobs, and 6.7 million indirect and induced jobs.
Travel-related spending generated $157.8 billion in federal, state and local tax revenues in 2016.
The Flint & Genesee CVB will host an Appreciation Breakfast for area hospitality staff and Certified Tourism Ambassadors on May 10, from 8-9:30 a.m., at Blackstone's, 531 S. Saginaw St. in Flint. Please RSVP with Dawn Stableford at dstableford@flintandgenesee.org.