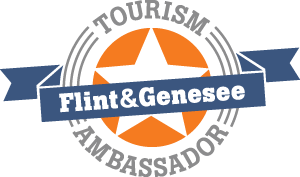 December 16, 2015
Tourism is big business. Visitors to Flint & Genesee spend money attending business meetings, touring attractions or learning about the history of the area, all of which pumps "new money" into the local economy.
Moreover, visitors who have a positive experience are more likely to return as well as share their stories with others. Everyone benefits – the visitor, the industry, the local economy, and most importantly, the frontline worker. But a bad visitor experience can drain precious energy and resources from the tourism engine by negatively impacting Flint & Genesee's brand and overall image as a destination.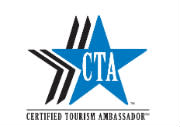 That's why Flint & Genesee's tourism leaders have partnered to unite frontline hospitality professionals to better serve current and future visitors to the region. The Flint & Genesee Certified Tourism Ambassadors (CTA) program is a multi-faceted initiative designed inspire frontline staff and volunteers to turn every visitor encounter into an outstanding experience.
In addition, becoming a Flint & Genesee Certified Tourism Ambassador is a great achievement for participants. The professional development program teaches participants best practices and encourages a greater appreciation  of the unique roles individuals play increasing tourism. The program helps frontline employees increase their knowledge of the region and respond to a variety of questions from visitors. It also a great networking opportunity, allowing your frontline staff to learn from each other's experiences and celebrate accomplishments together.
"We've set an ambitious goal of training 500 CTAs next year," said DeAndra McCain, Director of the Flint & Genesee Convention and Visitors Bureau. "There's tremendous community spirit here and the CTA program is a great way to leverage that enthusiasm."
What separates the Flint & Genesee CTA program from other training programs is that it's a certification, not just training. Employees and volunteers who complete the program receive a credential and accompanying CTA initials that can be used behind the person's name to denote their commitment to the hospitality profession.
Classes resume in January and will run throughout 2016.
Upcoming Classes:
Jan. 21 (Must register by Jan. 7)
Feb. 17 (Must register Feb. 3)
Mar. 15 (Must register by Mar. 1)
Apr. 13 (Must register by Mar. 30)
May 18 (Must register by May 4)
Hotels, attractions and organizations that have Certified Tourism Ambassadors™: