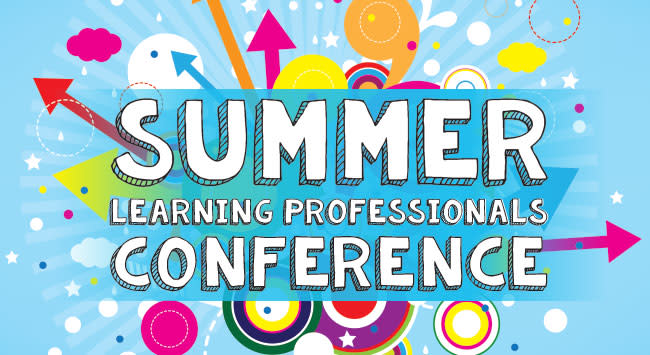 Carol A. Goss, Eric Rowles to Deliver Morning and Afternoon Keynotes
(FLINT, Mich. – May 12, 2016) As summer fast approaches, the Flint & Genesee Chamber of Commerce and Flint & Genesee Literacy Network are teaming up to provide summer program providers with best practices, proven strategies and local resources. The Summer Learning Professionals Conference — to be held June 10 at Baker College in Flint — will bring in dynamic speakers who will share their ideas, tips and strategies for engaging youth of all ages.
According to the National Summer Learning Association, many students — especially those from low-income families — experience learning loss when they don't engage in educational activities during the summer. However, research shows that summer programs can help mitigate those losses, with positive effects lasting for at least two years after participation.
"This conference is about building a strong summer network for the youth of Flint and Genesee County," said Rhetta Hunyady, Vice President of Education & Training at the Flint & Genesee Chamber of Commerce, which administers YouthQuest, a local afterschool and summer enrichment program. "Summer program providers play a key role in keeping students engaged while school is out of session, so it's critical that they have access to quality professional development opportunities."
Attendees at the daylong conference will be able to meet with local vendors, participate in a variety of breakout sessions and be inspired during "Hope, Fear & the Secret Life of Bees." As part of the luncheon keynote, Eric Rowles, CEO and President of Leading to Change, will share real stories and strategies focused on building the leaders around each of us.
Attendees will also learn about the role family literacy plays in a student's success during the morning keynote from Carol A. Goss, a 2014 Fellow in Harvard University's Advanced Leadership Initiative program and former President and CEO of The Skillman Foundation.
"Even the highest amount of investment in early childhood education will only yield mediocre returns if those lessons aren't reinforced at home," said JaNel Jamerson, Director of the Flint & Genesee Literacy Network. "And considering that low-income students lose more than two months in reading achievement over the summer, we encourage program providers to build relationships with the families as well as the students."
Organizers behind the inaugural event, set to run from 9 a.m. to 2 p.m., hope to reach learning professionals from local summer preschools, daycares and enrichment programs led by community agencies and faith-based organizations.
Admission to the conference is free, and lunch will be provided. To register, or to download a presenter or vendor application, visit www.flintandgenesee.org/summerlearning.
To learn more about the Flint & Genesee Literacy Network, visit www.flintliteracy.net.