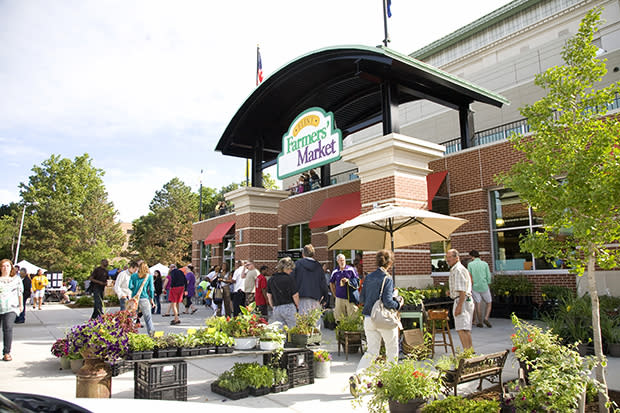 Before you die, there are 13 American food markets you must visit. So says the men's lifestyle website Thrillist. There's Pike Place Market in Seattle. The French Market in New Orleans. And the Flint Farmers' Market in, well, Flint.
That's not a typo.
"We are thrilled to be in the lineup with some of the biggest and best-known markets in the world," says Karianne Martus, manager of the Flint Farmers' Market, which is nearing its one-year anniversary at its new location downtown.
The market has evolved quite a bit since it was first established in 1905. Today, it is home to 50 indoor vendors year-round and brings in an additional 25 to 40 outdoor vendors when the weather is warm.
In addition to the standard retail and restaurants operation, the public space offers a state-of-the-art demonstration kitchen, rentable commercial kitchen, incubator kitchen program (Flint Food Works) and community rooms for private and public events. It will soon be home to Hurley Medical Center's new pediatric clinic, which could open as early as August, according to a report from MLive.
The Thrillist list, written by Emma Diab, highlights the venue's role not only as a shopping center, but also as meeting place featuring live music, storytellers and yoga classes.
Other markets featured in the article include nearby Eastern Market in Detroit; West Side Market in Cleveland; Ferry Building Marketplace in San Francisco; Eastern Market in Washington, D.C.; Oxbow Public Market in Napa, Calif.; Lexington Market in Baltimore; Smorgasburg in Brooklyn; The Source in Denver; Reading Terminal Market in Philadelphia; and Essex Street Market in New York.
The Flint Farmers' Market, 300 E. First St., is open from 9 a.m. to 6 p.m. Tuesday and Thursday and from 8 a.m. to 5 p.m. Saturday. For more information, visit www.flintfarmersmarket.com or call 810-232-1399.