With the warm weather blowing in it is about time for walkers and runners to take their activity outside. Flushing couple, Harry Garrison and Wanda Merrill are among those who are excited for spring to come and along with it, the Crim Training Program.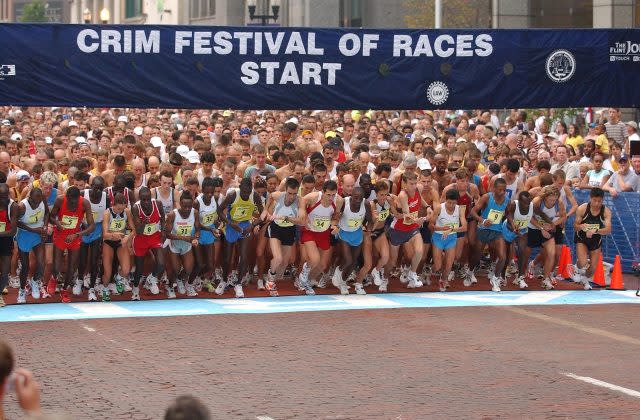 Walking together
Garrison and Merrill have been training program leaders for 20 years. They started as runners, but as time and life moved on they transitioned to a walking group. Now, the couple leads their walking group every Thursday from May until the HAP Crim Festival of Races.
There are a variety of different walking routes that the group uses when training. However, Garrison's favorite is the Crim's famous 10-mile race course.
"It gets people really familiar with the course and it also lets people see Flint," says Garrison. "I have some friends in our group who don't come downtown often. It is nice to show them the positive parts of Flint."
His favorite part of the course? He says between mile six and mile eight – the section that goes through Woodcroft Estates, a Flint neighborhood lined with beautiful historic houses and a grand view of the Swartz Creek golf course.
Other walking routes Garrison enjoys are the Flint River Trail that extends from Blue Bell Beach to the Genesee Valley Trail that ends at Miller Road. He also enjoys walking routes in other cities surrounding Flint including the various trails in Davison. He says walking trails instead of the Crim route poises fewer dangers.
"You don't have to worry about traffic," Garrison says. "There aren't potholes or rocks to look out for, so walkers can focus more on what they are doing."
For more information and to register for the HAP Crim Festival of Races and the Crim Training Program go to www.crim.org.