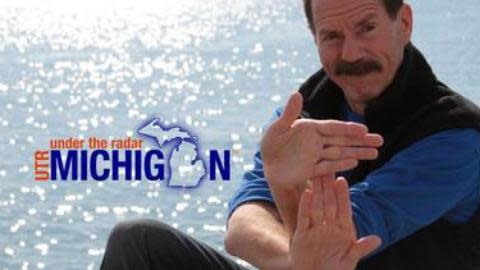 You may know Under the Radar Michigan from its PBS television program, but this bit of info may be a little more "under the radar": It's also a partner of the Flint & Genesee Convention & Visitors Bureau (CVB).
The CVB is teaming with Under the Radar to promote tourism throughout Flint & Genesee. The campaign includes the creation of five 3- to 5-minute videos, social media engagement efforts and advertising on its website to help promote Genesee County. Visit the Under the Radar website home page, utrmichigan.com, and you'll see a prominent link to the Flint & Genesee CVB website.
"Our social media partnership with Under the Radar has been wildly successful," said CVB Director Cheryl DeFrain. "When the Under the Radar Facebook page shares one of the CVB's See and Be Seen blog posts or See What's Possible Facebook posts, it gets hundreds or even thousands more views than our other posts. That means the Flint & Genesee events, attractions, restaurants and more that we are promoting are reaching a much larger Michigan audience – and likely bringing in more visitors."
Under the Radar – which says it "promotes the people, places and things that make Michigan a great place to be" – also works with Pure Michigan, another Flint & Genesee CVB partner. Cross-promotion of our region between the two leads to greater exposure, DeFrain said.
The CVB supports Flint & Genesee for all tourism needs including, but not limited to, lodging, motor coach tours, conventions, sport activities, reunions, weddings, car shows and clubs and individual tourism.
For more information, contact the Flint & Genesee CVB at (810) 600-1404 or cdefrain@flintandgenesee.org.
Under the Radar
Flint & Genesee Convention & Visitors Bureau