There's no doubt that our region had its share of ups and downs in 2016. The Flint water emergency kicked into high gear, landed square in the national spotlight and was a prominent issue in the presidential campaign. Still today some Flint residents cannot drink water from their tap without a filter. And that's unacceptable to everyone.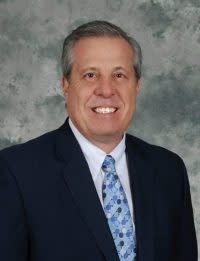 Tim Herman, CEO
So as the city of Flint continues to replace lead service lines, the Flint & Genesee Chamber has been working with our members, foundations, government and many other partners to maintain a thriving business climate.
Last year, we worked hard – together – to show and tell anyone who would listen, that prior to the water crisis, Flint was making good progress with growing business investments and tourism, and a strong downtown core that includes thriving colleges and universities, a growing foodie scene, medical centers, modern living and a national caliber arts and cultural center.
Our goal in 2016 and the years ahead is to continue the momentum. In 2017, we are building on the hard-fought progress made to diversify and grow our local economy. Top on our list of TO DO's is to create more value for our members, grow business investment and jobs, and showcase Flint's strengths to major influencers to change perceptions about the area.
As always, I thank our more than 1,100 members for your investment in the Flint & Genesee Chamber. It is our pleasure to serve as your partner in business and in creating a vibrant urban area that attracts investors, new residents, workers and visitors.
I hope your business is off to a great start for 2017!
Tim