U.S. Rep. Dan Kildee, D-Flint, will speak the about the importance of engaging in community and public service at the next Chamber Luncheon on April 12, presented by The State Bank.
Kildee is the guest speaker for the Community Spotlight portion of the event. Guest speakers are invited to deliver a 15-minute talk or presentation about issues in the public and/or business interest for Flint & Genesee.
Community Spotlight is the newest feature of the recently revamped Chamber Luncheon series. The first spotlight was held at the March luncheon that had almost 200 attendees and featured David Ollila, President and Chief Innovation Officer at Skypoint Ventures.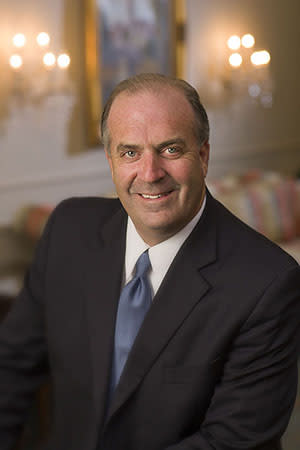 "We saw the Chamber Luncheon forum as a great way to update our members on important issues and developments in our community," said Heather Kale, Director of Member Services at the Flint & Genesee Chamber of Commerce. "The response was phenomenal and we're looking add to more speakers."
Upcoming speakers include:
May – Ben Taylor, Executive Director, U.S. Chamber's Great Lakes Regional office. Taylor will talk about the new White House administration's impact on small business.
June – Tom Ayers, Vice President for Administration & Finance/Treasurer at Kettering University. Ayers will discuss the Kettering Proving Grounds.
Chamber Luncheons are held monthly at the Holiday Inn Gateway Centre, 5353 Gateway Centre Dr. The cost will be $10 for Chamber members and $20 for future members. Payment must be remitted at time of registration. Click here to register.
For consideration as a guest speaker for a future Chamber Luncheon or to become a sponsor of one of the Luncheons, please contact Steven Elkins at selkins@flintandgenesee.org.