For the third year in a row, foodies will make their way to Flint for Flint Restaurant Week! Twenty restaurants will showcase the flavors of Flint by offering a special, limited-time menu May 15 – 19.
Those who want to participate in the fun can pick up a passport at any of the participating restaurants. Then earn a stamp by ordering a dish from the restaurant's Flint Restaurant Week menu. Receive six stamps from six different locations and you can win the Flint Restaurant Week prize package.
New to the lineup this year:
Café Rhema – a 1920's themed café specializing in coffee and espresso
Foster Coffee Company – Locally-owned coffee shop located in the Ferris Wheel building
Halo Burger – One of the oldest hamburger chains in the United States, originating in Flint in 1926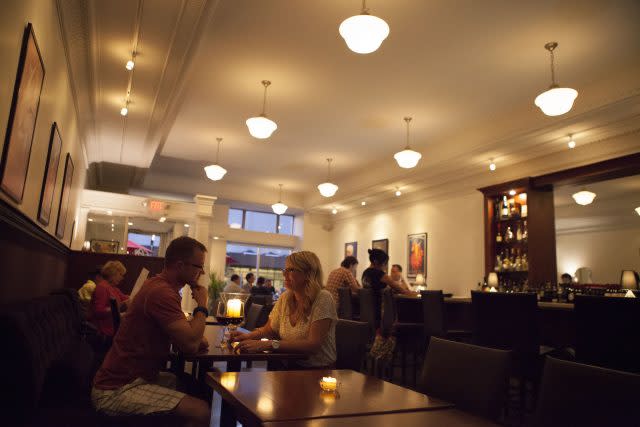 Also participating this year: 501 Bar & Grill, Blackstone's Bar & Grill, Churchill's Food & Spirits, Cork on Saginaw, Flint Crepe Co., Flint Farmers' Market, Luigi's Restaurant, Hoffman's Deco Deli, Krystal Jo's Diner, The Local Grocer, Soggy Bottom Bar, Steady Eddy's Café, Tenacity Brewing, Timothy's Pub, The Torch Bar & Grill, Totem Books and White Horse Tavern.
Flint Restaurant Week is an opportunity for local restaurants to present new and special menu items. It is also a chance to show their cuisine to a new clientele.
For more information and a list of menu items for the week go to www.flintrestaurantweek.com