(FLINT, Mich., Aug. 18, 2015) – Each year, the Flint & Genesee Chamber of Commerce works with more than 1,200 businesses and affiliates – each with its own story to tell. And in an effort to encourage economic growth and a sense of community, the Chamber will begin sharing some of those stories through "FACES of Flint & Genesee Business," a Q&A series featuring the owners of various local businesses.
The series launches with six different stories all sharing the same goal – to help the community put a face to a brand, said Tim Herman, CEO, Flint & Genesee Chamber.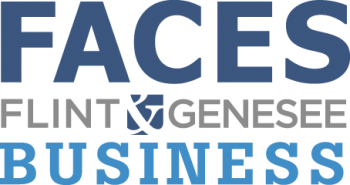 "This is an opportunity to learn who you've been doing business with, or whose storefront you drive past every day," Herman said. "Rarely are these people just business owners. They're parents, they're community leaders. Some may even be your neighbors. And together, they are helping to fuel the reinvention of Flint and Genesee."
Each Q&A provides a glimpse into the perspective of these local business owners, who touch on everything from how they got started to their greatest inspiration to lessons learned the hard way. As many discuss why they're based in Genesee County, FACES also serves as a reminder of why this region is a viable place to start and grow a thriving business.
"I think Flint is right on the brink of something big," said Joanie O'Sullivan-Butler, Co-owner, John P. O'Sullivan Distributing. "It's not just major national companies coming in and investing in downtown Flint; it's independent people who believe in the area. I think it's the perfect time to get into business here."
In addition to O'Sullivan-Butler, other business owners featured in the initial launch include:
Aaron Hamp, I.N.C. Systems and POS of Michigan (Swartz Creek)
Ben Baker, Rollic Group and Cool Bus Party Rental (Burton and Flushing)
Dan Crannie, Signs by Crannie (Flint)
Dwayne and Sonyita Clemons, Total Life Prosperity (Flint)
Shannon Easter White, FUNchitecture (Flint)
"Working at the Chamber, I've gotten to know so many amazing entrepreneurs and business owners," said Heather Kale, Director of Member Services, Flint & Genesee Chamber. "I'm glad the community will have a chance to meet some of them through this campaign. The success of our local businesses has a direct impact on the success of this region, and FACES is one way we can show them our support."
New profiles will be added to www.flintandgenesee.org/faces on a monthly basis. To keep up-to-date on the latest additions, follow the initiative (#flintbusiness) on Facebook, Twitter and LinkedIn.