Imagine going back in time to the mid-19th century. Horse-drawn carriages, vintage houses and general stores line the streets and people are dressed in traditional clothing. Take a drive 15 minutes north of the city of Flint and you will find yourself there, at Crossroads Village & Huckleberry Railroad. With authentic period sights, sounds and activities, the Village is a wonderful place to bring friends from out of town or visit with the family. The village, vintage amusement rides and longstanding railroad are sure to amaze any visitor.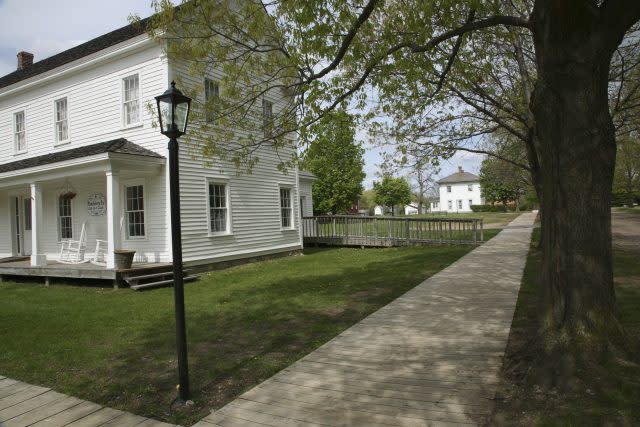 In the mid-twentieth century, local residents and organizations realized that many of Flint's historical buildings were being destroyed due to plans for the construction of interstate highways and urban development. With funding from various organizations, places such as Wisner Carriage, and Barn and Buzzell House were moved to the location where Crossroads Village operates now.
Crossroads Village is also home to not one, but two working Charles W. Parker amusement rides – a Carousel and a Superior Wheel, as well as other vintage amusement rides.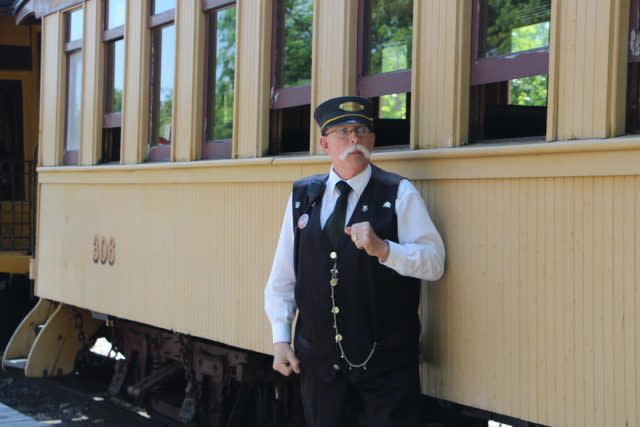 Huckleberry Railroad
You can take a ride to a simpler time on the Huckleberry Railroad. The railroad line earned its name because it ran so slow, a person could easily jump off the train, pick a few huckleberries, and jump back on the train. The track originally stretched around 19 miles from Flint to Fostoria. These days, visitors at Crossroads Village can take a 40-minute ride around Mott Lake, down a stretch of the historic Pere Marquette roadbed and back to the Village.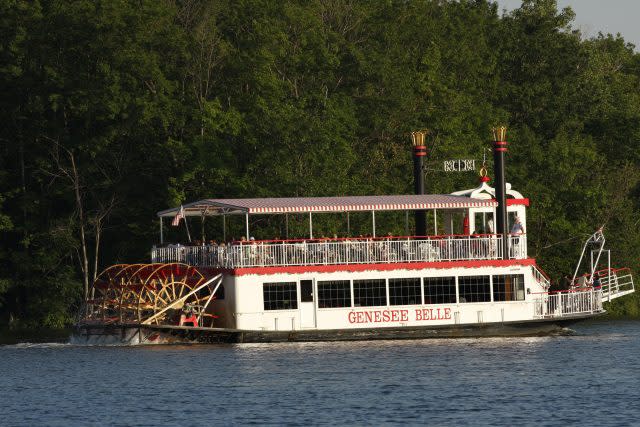 The Genesee Belle
At the Crossroads Village dock, a beautiful replica of the paddlewheel riverboats that were popular during the 19th century waits to take visitors on a 45-minute excursion around Mott Lake. In the summer, the Village offers lunchtime and evening cruises. It is also available for tours on weekends during Ghosts & Goodies in the month of October.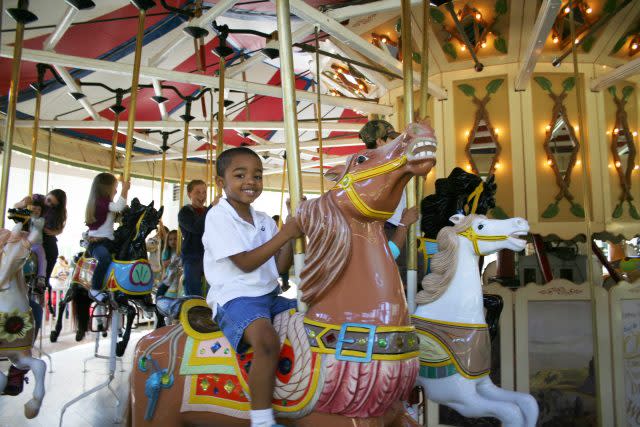 Special Events
The Village hosts special events throughout the year including Halloween Ghosts & Goodies in October, Ladies Night Out and Christmas Holiday Magic.
Interested in visiting Crossroads Village & Huckleberry Railroad for a wonderful Christmas experience? Check out our Overnight Packages.