Buckham Alley
Tucked between Beach and Saginaw Street in Downtown Flint is Buckham Alley. Most well-known for its annual Buckham Alley Fest – a yearly celebration headed into its 8th year aimed at celebrating the city --the alley is also the hot spot for other events including Flint Drop Fest and Burgers & Brews.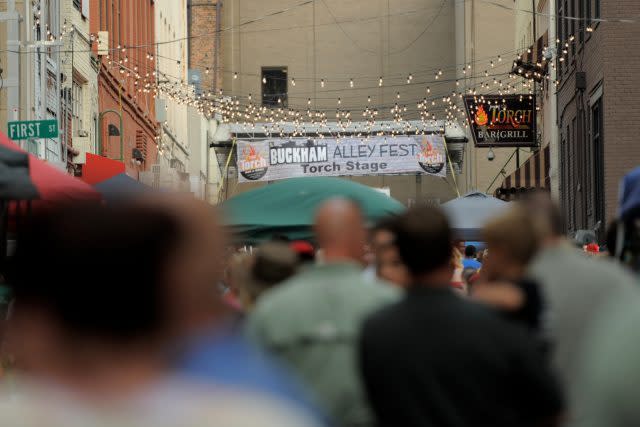 Explore the Alley
Buckham Alley is home to restaurants, hand-crafted clothing manufacturers and businesses. Torch Bar & Grill, located in the Alley, is known for its Torch Burger – named one of Michigan's Best Burgers by Thrillist. At the end of the Alley, you will find Buckham Gallery, a local art gallery that's home to the Buckham Fine Arts Project – an organization that makes contemporary art accessible to the public. The Alley is also home to two Flint-based clothing brands, Sutorial – creator of the Buckham Boot, and GoodBoy Clothing – an online streetwear brand that recently opened their storefront above Flint Optical.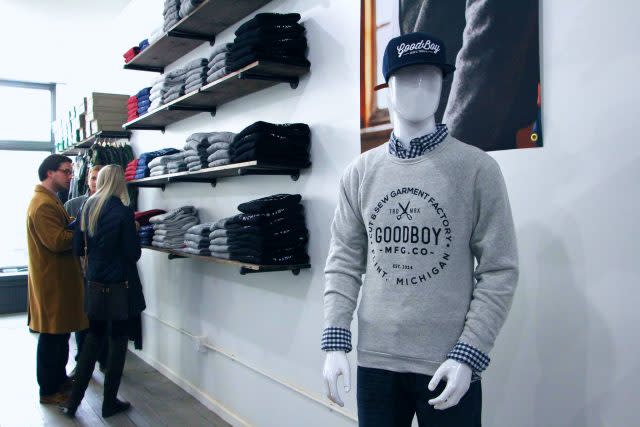 The Lights
The Alley is recognizable by its iconic string lights that zig-zag between the buildings. Originally, the lights were put up for the Buckham Alley Fest then taken down after the event. However, in 2015, Friends of the Alley, a non-profit organization formed to help support Buckham Alley Fest, raised $50,000 which was matched by the Michigan Economic Development Corporation, to permanently light up the Alley. This made the Alley a community space in Flint for everyone to enjoy.
Next time you're downtown, make sure to stop by Buckham Alley. To learn more information about the Alley and the Festival, visit friendsofthealley.org.