November 4, 2015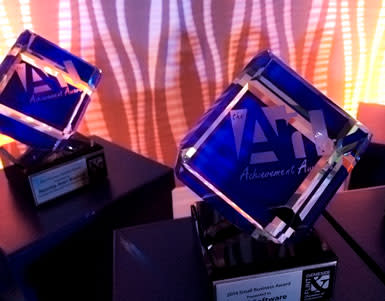 The Flint & Genesee Chamber of Commerce will again recognize business excellence and community leadership with the second annual Art of Achievement Awards.  The presentation gala is Nov. 12 at the Riverfront Banquet Center.
"The Art of Achievement celebrates some of the accomplishments that are helping move Flint & Genesee forward, in ways large and small," said Chamber CEO Tim Herman. "We've had a tremendous response to the call for nominations – nearly double the number received last year in some categories.
"We're excited that the selection committee has such a tough job ahead in picking the winners."
A total of 13 awards will be presented. In the business category, the honors are: CEO Business Award; Small Business Award; Minority Owned Business Award; Claire M. White Award; Young Professional Leader Award; Nonprofit Impact Award; and Government Contractor of the Year.
The hospitality category: Gloria J. DeHart Award; Hospitality Ambassador Award; Frontline Ambassador Award; Restaurant of the Year; Hotel of the Year; and Community Champion Award.