In the Beginning
Built in 1916, Applewood Estate is listed on the National Register of Historic Places. It was constructed by Charles Stewart Mott to be a self-sustaining farm for him and his family.  The original 64 acres included pastures, chicken coups, a horse barn and more. In 1951, Mott donated 30 acres of his land to help expand the campus of what is now Mott Community College.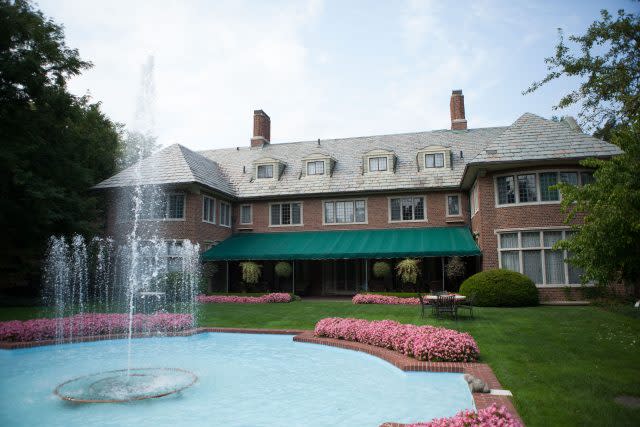 Today
These days, the remaining 34 acres of Applewood Estate is maintained by the Ruth Mott Foundation - an organization founded by Charles Stewart Mott's wife, Ruth Mott, in 1975. Mrs. Mott created the foundation in order to further her charitable work and to start plans to restore Applewood. It was her vision that the estate would be open to the public. Consequently, in 2000, one year after Mrs. Mott's passing, the grounds of Applewood were open to the public. Then, in 2016, on the estate's 100-year anniversary, house and garden tours opened to the public – fulfilling Mrs. Mott's dream.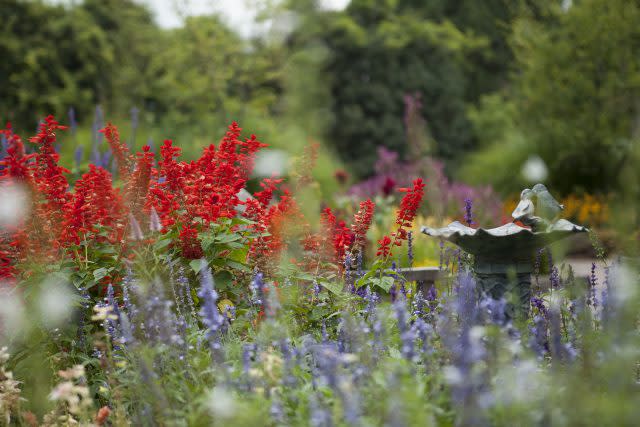 Applewood's season runs May through October and is open Thursday through Sunday. The estate hosts a variety of tours inside the house and through the gardens. Certain weekends throughout their season, such as during Be a Tourist in Your Hometown, the estate is open for a strolling house tour. Additionally, the grounds are open during the Flint Cultural Center's annual Holiday Walk.  
If you plan on visiting Applewood Estate, make time to stop by Applewood Café in the Prahl College Center on the main campus of Mott Community College. This upscale casual restaurant staffed by students in the Food Management, Culinary Arts, and Baking & Pastry Arts Programs at the college as a way to help students learn their craft in a real-world setting. You can enjoy lunch at the café Monday through Thursday during the school year.  
For more information on Applewood Estate, visit the Ruth Mott Foundation Website at www.ruthmottfoundation.org.