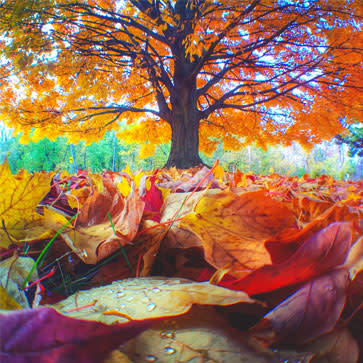 First Place - "Autumn Leaves" by Aaron Burden
When Aaron Burden accepted the challenge to photograph his view of Flint & Genesee, he hit the ground – literally – and it paid off.
Burden's photo "Autumn Leaves" is the first-place winner of the Flint & Genesee Chamber of Commerce 2014 SEE Photography Contest. The photo was taken from ground level at Sunset Hills in Flint and features splendid fall colors.
"We challenged photographers to give us their perspective of what makes Flint & Genesee a great place to be, and Aaron's photo does that wonderfully," said Sherry Tompkins, Director of Marketing, Flint & Genesee Chamber. "This area is magnificent in the fall, and 'Autumn Leaves' does an exceptional job of capturing that beauty."
Dennis Gilmore of Grand Blanc won second place with his photo "Flint Sunset" taken near the Mott Foundation Building in downtown Flint. Third place went to Bill Harris of Grand Blanc for his photo "A Foggy Morning Place" taken at the Goodrich Youth Soccer Field in Goodrich.
Burden will receive the top prize of $300, and Gilmore and Harris will both receive $150.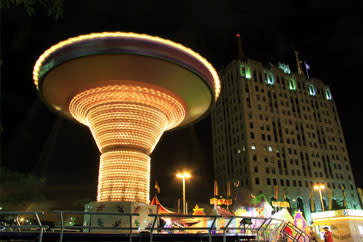 Second Place - "Flint Sunset" by Dennis Gilmore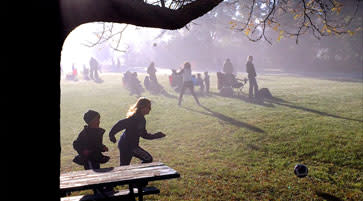 Third Place - "A Foggy Morning Place" by Bill Harris