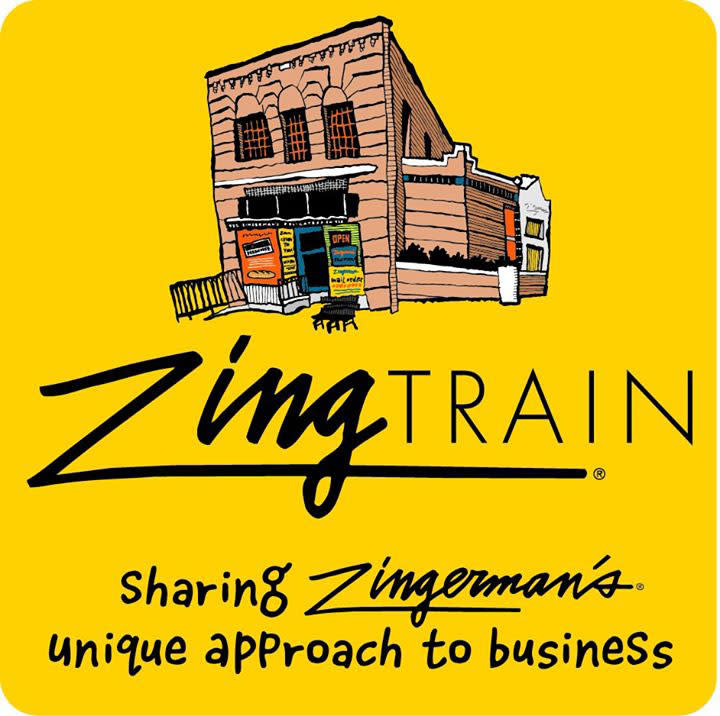 (FLINT, Mich., April 15, 2014) -- All aboard the ZingTrain! The Flint & Genesee Chamber of Commerce (FGCC) has expanded its 2014 business training opportunities to include Zingerman's Training, or 'ZingTrain,' a series of nationally recognized employee development workshops.
The Chamber's ZingTrain offerings are a series of four half-day workshops sharing the Zingerman's nationally renowned approach to business. Topics offered by the Chamber include:
The Art of Giving Great Service May 15 – Learn the Art of Giving Great Service, the kind of service that makes customers feel like royalty. This seminar teaches Zingerman's Three Steps to Giving Great Service and Five Steps to Effectively Handling Customer Complaints. It also teaches how to create a culture of great service and why it's crucial to treat staff with as much care as customers. Facilitated by Katie Frank and Elnian Gilbert.
Bottom-Line Training June 18 - a recipe for change - one that can be taught, practiced, refined and reused. Whether moving the office printer or opening a new business, using the Bottom Line Change recipe makes change a lot less stressful for all involved, a lot more likely to stick and best of all, it gets the people in the organization rooting for its success! Facilitated by Katie Frank and Elnian Gilbert.
Leading With Zing Sept. 17 - (Zingerman's approach to servant leadership), Servant Leadership is an out of the box approach to Leadership. This seminar teaches what it is, why it's a better way to be and includes Zingerman's list of the six things effective servant leaders do. Facilitated by Katie Frank and Ann Lofgren.
Creating a Vision of Greatness Oct. 15 - Zingerman's believes in the power of visioning, that is why they teach it throughout their organization. Their approach applies on any scale –from articulating the future of your organization in 20 years to figuring out a successful in-store promotion. Zingerman's believe visioning is why they are successful. Come get inspired. And then get going. Facilitated by Katie Frank and Ann Lofgren.
All training seminars will be held at the Genesys Conference and Banquet Center from 8 a.m. to noon. Cost to attend is $50 per person, per session or $175 if registering for all four sessions. There are only 150 seats available per seminar.
For more information about business training opportunities available through the Chamber, visit https://www.flintandgenesee.org/learn/business-training/ or contact Michelle Hill at 810-600-1423 or mhill@flintandgenesee.org.