November 4, 2015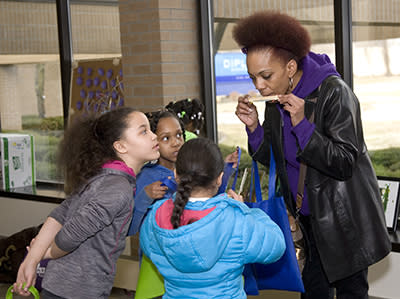 YouthQuest has immediate openings for learning guides during the current school year. The free, afterschool enrichment program serves nearly 2,000 students in grades K-12 at 14 schools in Flint and Genesee County.
Position Summary: The Learning Guide will work directly with afterschool students, providing support with day school and afterschool lessons and homework. Additionally, the Learning Guide will provide students with positive relationship building techniques and provide supervision and instruction on a variety of educational and enrichment activities.
Responsibilities include:
Understands and carries out the YouthQuest After School Initiative program plan at the respective school site with students
Seek and use all program resources and other available resources to assist students in their academic, social, physical and emotional growth
Assist Site Team Leader with the marketing and recruitment of students to the program
Works with Site Team Leader and day school staff to identify student learning challenges and incorporate curriculum and supporting activities to address these challenges in the after school program
Prepare daily lesson plans reflecting curriculum and supporting activities addressing student learning challenges
Actively engage parents to support and participate in the program in appropriate ways
Maintain a clean, safe, orderly site to encourage learning in a positive environment.
Record student attendance and participation in the after school program using Cayen and other programs set up by the After School Initiative.
Minimum Requirements Include:
High school diploma; associate degree in education, management, youth development or related field is preferred
Minimum of three years of experience in direct work with youth and families
Must enjoy working with children
Possess understanding of educational systems
Possess strong interpersonal, verbal and written communication skills.
Ability to work with large and diverse groups of students and adults.
Possess basic understanding of youth development tenets
Proficient with Microsoft Office, including Word, Excel, PowerPoint, and Publisher
Familiarity with database collection systems, preferably Cayen
Demonstrated excellent time management and classroom management skills
Familiarity with lesson planning
Able to manage multiple priorities, detail-oriented, with a strong work ethic
Strong critical thinking and problem resolution skills
Familiarity with quality criteria for after school programs
A criminal history check must be completed prior to employment. Applicant must possess reliable transportation, a valid driver's license, and proof of motor vehicle insurance.
Interested candidates should submit an app​lication, resume, cover letter and three references to info@yquest.org.