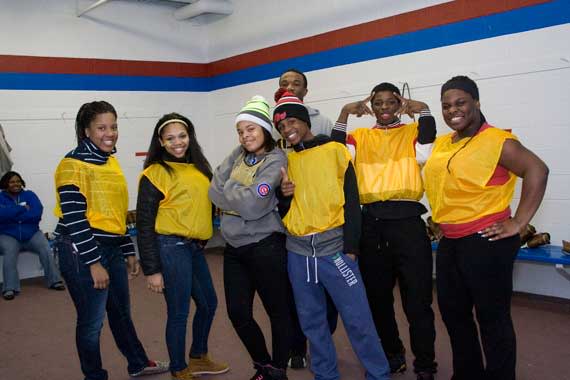 February 3, 2016
Keep your ear to the ground, and your eyes on the TV: Advertising promoting YouthQuest will soon hit channels including Nickelodeon, BET and TBS, with radio ads to follow mid-month.
The announcements will call attention to YouthQuest's latest initiative, which involves – for the first time ever – opening enrollment to all students (grades 7-12) who live in Flint, regardless of where they go to school.
The afterschool enrichment program is available at no cost to participants and currently serves more than 2,000 K-12 students at 15 sites in Flint Community Schools, Carman-Ainsworth Community Schools and International Academy of Flint.
"In addition to providing academic support, YouthQuest encourages students to explore their interests in STEM (science, technology, engineering and math), noncompetitive sports and the arts," said Rhetta Hunyady, Vice President of Education & Training at the Flint & Genesee Chamber of Commerce, which administers YouthQuest. "They go on anywhere from 15 to 20 excursions during the school year, take part in a number of volunteer projects and participate in a variety of student-created clubs. We're excited to extend those kind of opportunities to a wider audience of Flint residents."
Students who join during the open-enrollment period, which ends March 1, will attend the program – offered three hours a day, four days a week – at either Northwestern High School or Southwestern Classical Academy.
By opening enrollment to students who are homeschooled or participate in Schools of Choice, the program can better create an environment that encourages inclusivity and collaboration, according to Sharri Newman, Director of YouthQuest.
"We want the students to understand that they are part of something larger than just themselves and the individual schools they represent," Newman said. "We want them to feel as though they're part of a community."
The program will accept applications from Flint residents in grades 7-12 through March 1. Limited space is available.  For more information, or to download an applications, click here.