The Ally Challenge presented by McLaren broke par for the inaugural three-day tournament at Warwick Hills Golf and Country Club.
"It exceeded all of our expectations and every metric – attendance, ticket sales, charity revenue," said Tournament Director Chris Coffman. "World-class entertainment was provided by Big & Rich on Friday night."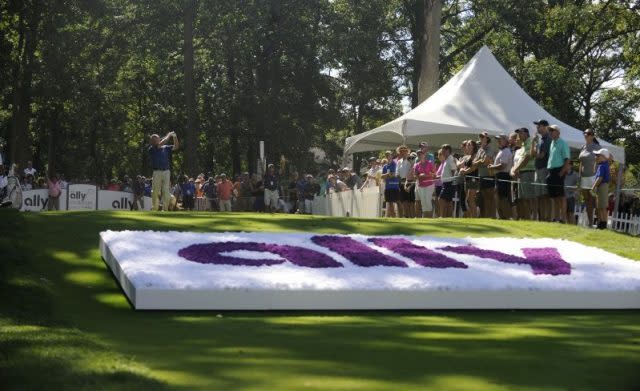 As reported by Mlive, the tournament field featured nine of the top 10 players on this year's PGA Tour Champions money list; 10 former Buick Open champions; and 15 players who have won major championships on the PGA Tour. More than 60,000 tickets were sold – two times the number for average Champions tour events, Coffman said.
England's Paul Broadhurst claimed the top prize of $300,000 after finishing first with a score of 15-under-par 201.
Coffman added there has been great feedback from the players, including Loren 'The Boss of the Moss' Roberts, who said it had some of the "most excitement for a non-Major (golf) event." Fred Couples predicted that The Ally Challenge "will be the number one tournament on the Champions Tour within the next three years," said Coffman.
In terms of spectators, Coffman said, "the community showed up in great numbers on all three days. Whether it was families, social circles, individuals or hardcore golf fans. And the Fan Zone on the 17th Hole was a big hit."
Tournament organizers look to build of the success of this year's event by making some tweaks here and there for 2019 in the non-golf aspects for fans and spectators.
Some of the ideas being considered for next year's tournament are adding more shaded seating in the public seating areas located on the holes 17 and 18 and improving the accessibility of the 5K race for prospective runners. Also up for discussion is whether to move the concert to Saturday so fans won't have to rush home from work to catch the show, said Coffman.
"Overall, it was a great week on all different accounts and measures," he said. "And, of course, I must thank our title sponsor, Ally, as well as our presenting sponsor, McLaren Health Care."