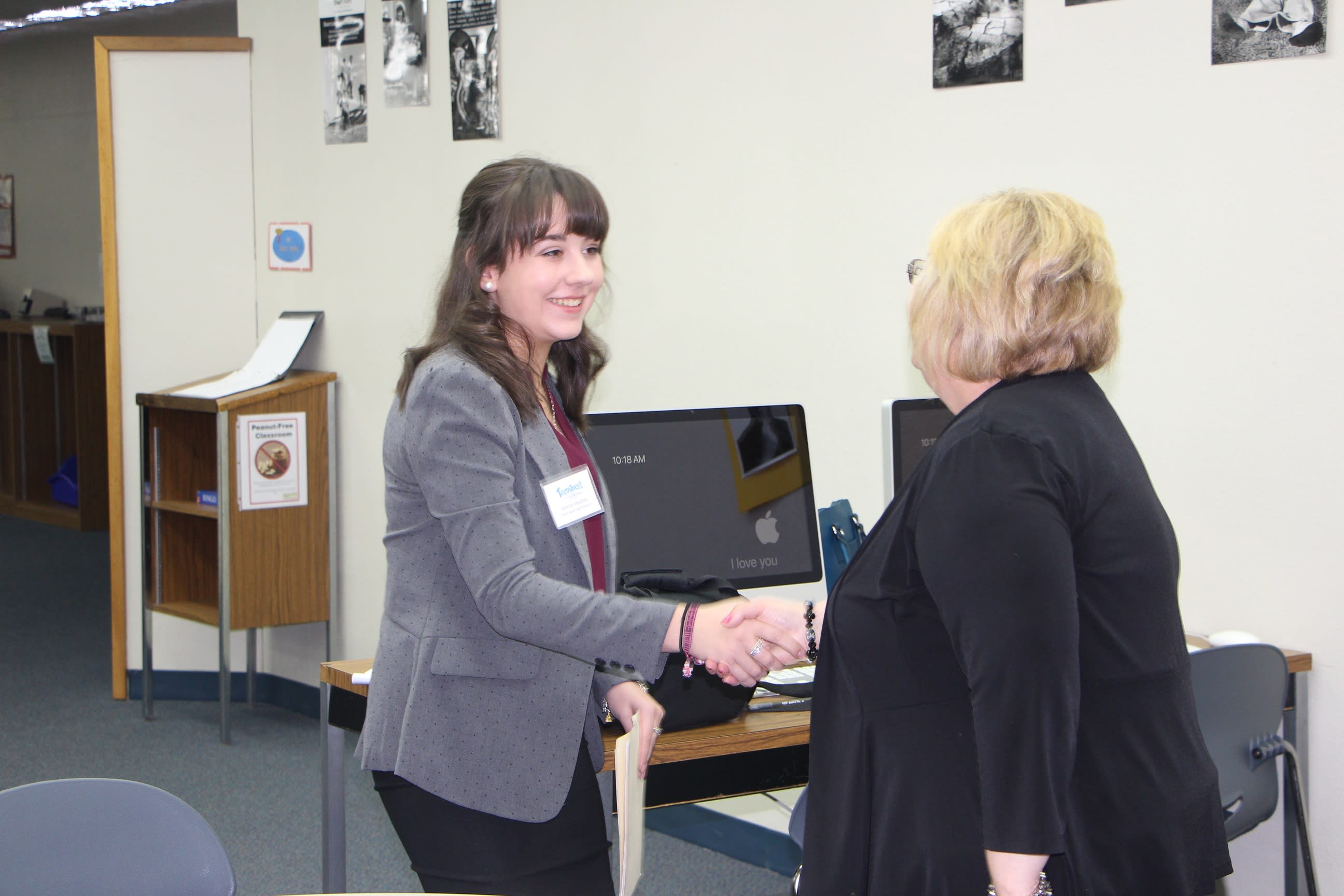 (FLINT, Mich., June 21, 2016) – Registration is now open for TeenQuest's summer session, which will be held from July 11 to Aug. 4 at Baker College of Flint. The free pre-employment and leadership program helps young people navigate today's competitive job market by teaching them key skills needed to get – and to keep – a job.
TeenQuest's upcoming session will run 1-4 p.m. Mondays through Thursdays at the Baker College Technology Building, at 1050 W. Bristol Road in Flint. Over the course of the four-week program, teens will learn the basics of financial literacy, the job application/interview process, business etiquette, work ethics, goal setting and conflict resolution.
"This session is a great opportunity for teens who want to make the most of their summer," said Rhetta Hunyady, Vice President of Education at the Flint & Genesee Chamber of Commerce, which administers the afterschool and summer program. "By the time they complete the program, they will know how to stand up and stand out in the workplace. They will also have an advantage when they return to school in the fall, as soft skills including communication and teamwork are key to succeeding in the classroom."
TeenQuest's summer session is available to students who attend public, private, charter, alternative or home schools in Genesee County. Participants must be in grades 10-12 during the 2016-17 school year. Students entering ninth grade in the fall are not eligible for the July session but are encouraged to apply for the afterschool sessions that begin in September.
"The summer session is especially convenient for students who have limited time during the academic year because they participate extracurricular sports and clubs," said Hunyady, noting that TeenQuest will also host four afterschool sessions during the 2016-17 school year.
Students who complete the summer session will be invited to attend an April job fair for the 2017 Summer Youth Initiative (SYI), which will match hundreds of TeenQuest graduates with local employers next summer.
According to the Michigan Department of Technology, Management & Budget, the teen labor market is expected to remain highly competitive this summer, with the summer jobless rate projected at 17.5 percent. This shows a 1.2 percent improvement when compared to last summer.
To apply for TeenQuest's summer session, click here.
About the Summer Youth Initiative and TeenQuest
The Summer Youth Initiative is a program that helps Flint-area teens find paid summer jobs. It's open to students who've completed the TeenQuest afterschool program, which provides pre-employment and leadership training to students ages 14 to 19 to help them succeed in college and the 21st century workplace. Both programs are administered by the Genesee Area Focus Fund, a supporting organization of the Flint & Genesee Chamber of Commerce, with support from the Charles Stewart Mott Foundation. To apply or learn more, visit www.flintandgenesee.org/teenquest.