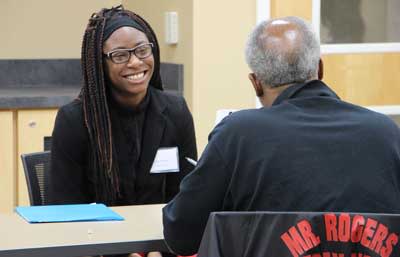 April 27, 2016
Reflecting on recent months, the Flint & Genesee Chamber of Commerce would like to thank the local foundations and funds that have contributed a total of $140,500 to support TeenQuest, Summer Youth Initiative (SYI) and Career Edge.
"TeenQuest/SYI and Career Edge help teens and adults, respectively, develop the skills and knowledge base needed to succeed in the 21st century workplace," said Rhetta Hunyady, Vice President of Education & Training at the Flint & Genesee Chamber. "With the help of these local funders, we can continue to offer these training programs to job seekers in Genesee County."
Recent grantors for these programs include:
Ruth Mott Foundation, $88,000 (SYI, Career Edge)
The Helen Dennis Family Fund/Grand Blanc Community Fund at the Community Foundation of Greater Flint, $17,500 (TeenQuest, SYI)
Merkley Youth Charitable Trust, $5,000 (SYI)
The Chamber also received an anonymous grant of $30,000 for SYI, which connects TeenQuest graduates with local employers that have summer job openings.
To learn more about TeenQuest/SYI, administered by the Genesee Area Focus Fund, a supporting organization of the Flint & Genesee Chamber of Commerce, visit www.flintandgenesee.org/learn. For details about Career Edge, a pre-employment training program for adults, visit www.flintandgenesee.org/career-edge.