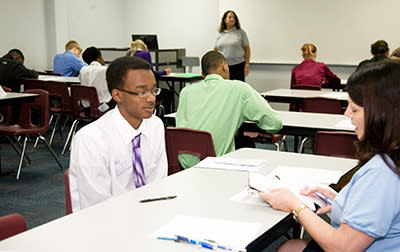 Businesses in Flint & Genesee Chamber of Commerce can hire area students during the summer for half or less of their normal hiring and employment costs through the Summer Youth Initiative (SYI), a program of the Flint & Genesee Chamber of Commerce.
By hiring SYI applicants, employers have the opportunity to employ teens who are ages 14-18 and in grades 9 through 12. The teens can be hired at 50 percent of the normal hiring costs incurred during the first 90 days of employment.
There is still time for for-profit businesses to participate in the SYI Job Fair Saturday, April 26 at Baker College in Flint. The fair will run from 8 a.m. to 5:30 p.m. in three segments. More than 900 students will be available for interviews.
All SYI teen applicants are successful graduates of TeenQuest, a pre-employment leadership training program designed to teach important job skills necessary to get and keep a job.
For more information about the SYI Job Fair, contact Amy Watts at (810)730-6370 or awatts@flintandgenesee.org.