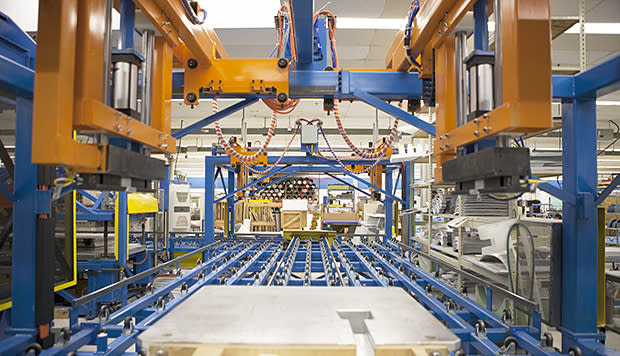 August 12, 2015
Now midway through 2015 and with a half year of outreach behind it, the Economic Development team at the Flint & Genesee Chamber of Commerce reports that the prospects for new investment have brightened considerably. Moreover, Flint & Genesee continues to benefit from the resurgent interest in Michigan.
The Chamber's ED staff have attended numerous events – including last month's forum in Petoskey sponsored by the Michigan Economic Development Corporation and June's TrustBelt Conference in Columbus – to promote the assets and image of Flint & Genesee while building relationships with site consultants and companies. The intent is to attract new investment to the region in manufacturing, food processing, medical technology, supply chain and back office operations. The feedback gleaned from these trade missions has been encouraging.
"Site consultants are recognizing the strong rebound in Michigan, especially in manufacturing," said Janice Karcher, the Chamber's Vice President for Economic Development. "One consistent theme heard at the various conferences has been the comeback of communities and companies across Michigan."
The renaissance has been felt locally, too. The number of investment and job-creation projects in Flint & Genesee has more than doubled this year over the same period last year. As of June, 29 projects have been completed. This compares to 12 completed by the end of June 2014.
"We've continued to work aggressively to promote Flint & Genesee as well as our I-69 Thumb Region to tout our strong positions in the agribusiness and manufacturing sectors," said Karcher. "Consultants are extremely pleased to learn about new investments in Flint & Genesee, and continue to look for opportunities to locate projects here."