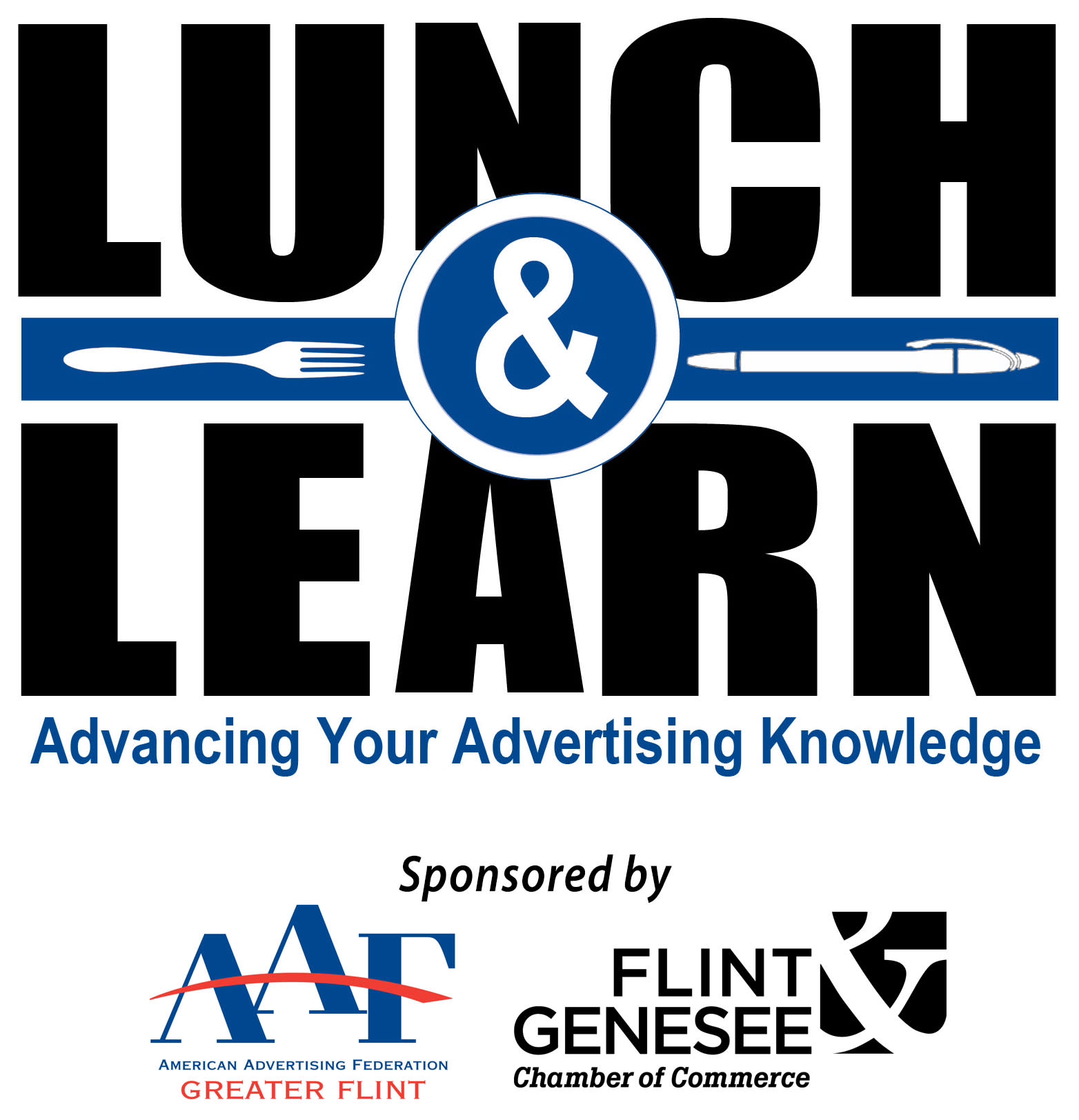 Flint & Genesee Chamber, American Advertising Federation Launch 2015 Lunch & Learn Series
(FLINT, Mich., April 7, 2015) – The Flint & Genesee Chamber of Commerce, in partnership with the American Advertising Federation of Greater Flint (AAF), will kick off its new "Advancing Your Advertising Knowledge Lunch & Learn Series" on April 22.
The first session, Facebook for Business, will cover best practices for maintaining a business' Facebook page, creating and scheduling posts and how to best engage followers.
"Each Lunch & Learn session will discuss a different marketing tool or concept that business owners and marketing and communications professionals can use to promote their brands," said George Wilkinson, Director of Operations and Shared Services at the Chamber. "For instance, participants in the first seminar will learn about building and growing a business' Facebook page, which can play a key role in developing their online presence."
The April seminar is the first of four that will cover various aspects of marketing and advertising for small businesses. In addition to Facebook for Business, the series includes: SEO and Local Search (June 17); Advertising Design and Layout (Aug. 20); and Google Trends (TBA).  Also, as the series' name suggests, lunch will be provided during each of the sessions.
Each hour-long class will be led by a different marketing expert, according to Christine Kerns, president of American Advertising Federation of Greater Flint.
"The AAF is excited to collaborate with the Chamber on this series," said Kerns. "We have so many knowledgeable marketing professionals based in this region.  This is a great opportunity for some of them to share their knowledge and expertise with other local business professionals."
Facebook for Business will be held Wednesday, April 22 from noon to 1 p.m. at the Mott Foundation Building, at 519 S. Saginaw St. in Flint.  The event is free and open to the Flint and Genesee County business community. Although there is no charge for the event, reservations are required. Participants are encouraged to bring note-taking materials.
To register, visit www.flintandgenesee.org/events/facebook-business/.