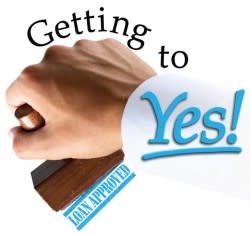 (FLINT, Mich. – April 15, 2015) There is still time for small business owners in Flint and Genesee County seeking money to grow their companies to register for Getting to Yes!, a free training program to help established businesses navigate the challenges of securing bank financing.
The registration deadline is April 24. To apply, go to www.sba.gov/mi and complete the Client Profile Form. The 8-week program begins May 7 and concludes June 25.
Offered by the U.S. Small Business Administration's Michigan District Office, in conjunction with the Flint & Genesee Chamber of Commerce and the Michigan Small Business Development Center at Kettering University, Getting to Yes! will help area small business owners get the financing they need to expand. Getting to Yes! has four phases – education, consultation, mock loan preparation and individual meetings with lenders.
"This program is for small businesses with at least two years of profitability that are looking to grow with an infusion of capital," said Kyle McCree, Director of Business Financing, Flint & Genesee Chamber. "Applicants must be willing to commit to the entire program during which they complete a business plan with detailed financial projections. It's a great opportunity for companies in Flint and Genesee that are poised for growth."
Area business owners who meet the basic criteria are encouraged to apply. Participants will be selected by a small committee from the applications submitted. There is no charge for the program.
"This unique approach to preparing for a loan greatly improves the probability of accessing capital," said SBA Michigan District Director Gerald Moore. "Participants will develop a comprehensive loan package, get a chance to rehearse their pitch in front of a panel of lenders, and gain access to a wide variety of traditional and alternative lending institutions."
For more information, please contact Kyle McCree, Director of Business Financing, Flint & Genesee Chamber, at kmccree@flintandgenesee.org.