Retail shopping in downtown Flint has taken another step forward with the opening of the Pop-Up Shops on the ground floor of the Dryden Building at south Saginaw and Second streets.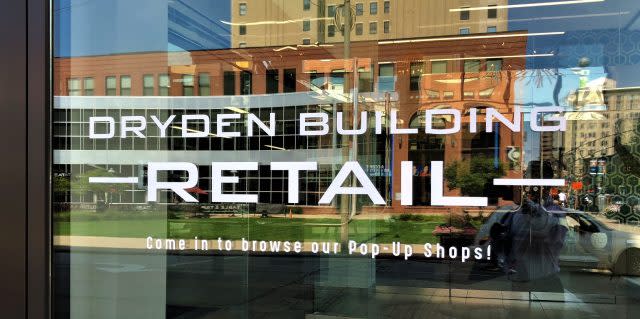 See additional photos below.
The gallery of shops, which run along the Second Street corridor, are largely additional locations of existing businesses in Flint & Genesee and beyond. It includes Julie Abbott Art, Red Fox Outfitters, Shea Lavelle, Article One Eyewear, Kalm Clothing LLC, GoodBoy Clothing, Sutorial, Bedrock, The Machine Shop and Detroit Muscle.
There is also a small convenience store, Ground Floor Market, as well as a brand-new retailer – Skyward, a seller of T-shirts, hats and bracelets founded by 10 high school students as part of their summer internship with 100K Ideas. Eight of the students attend Powers Catholic with a student each from Fenton High School and West Bloomfield High School.
Pop-Up Shops was the brainchild of Skypoint Ventures' Founder Phil Hagerman and President David Ollila. Five of the students – Tommy Hagerman (Powers), Nolan Day (Fenton), Luke Evo (Powers), Connor Wilkie (Powers) and Tori Ramfos (West Bloomfield) – who participated in the summer internship were assigned the task of executing the vision, said Mary Kang, who manages the retail gallery.
"They had to connect with the vendors to see if they would be interested in setting up a location here," said Kang, who's also Skypoint's human resources coordinator.
The individual shops display merchandise that's available for purchase but do not staff employees at the site. "There's one point-of-sale for all of the businesses located here," said Kang.
It's a unique way to utilize the space while providing additional visibility for the businesses. The space is also adjacent to a concert hall that's under construction inside the Dryden.
"Representatives from The Machine Shop came in to view the concert hall, saw what we were doing here and asked to be a part of it," Kang said. "Detroit Muscle also approached us."
Currently, the shops are open Monday-Friday from 10 a.m. to 5 p.m. But weekend hours maybe be added at some point.
"We'd like to see how much foot traffic we get and will assess whether to open on Saturdays," said Kang.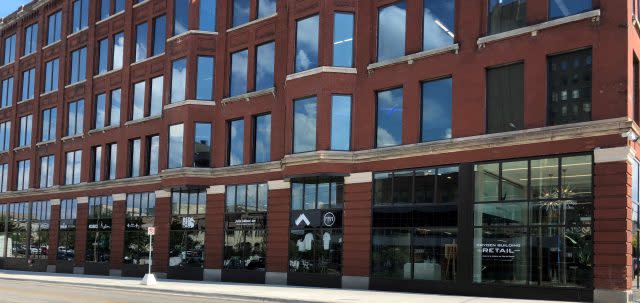 Dryden Building exterior along the Second Street.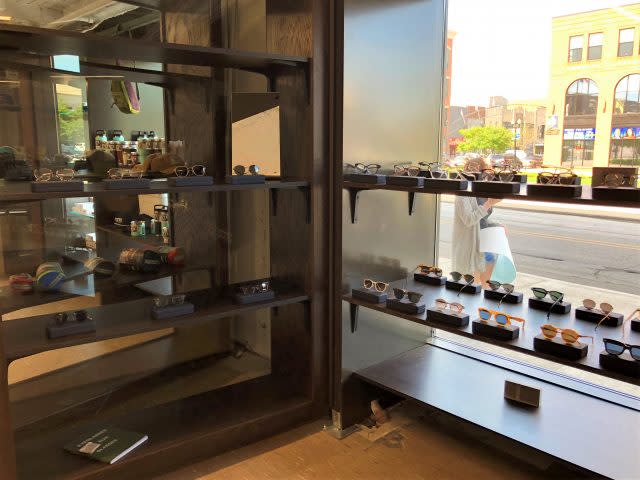 Article One Eyewear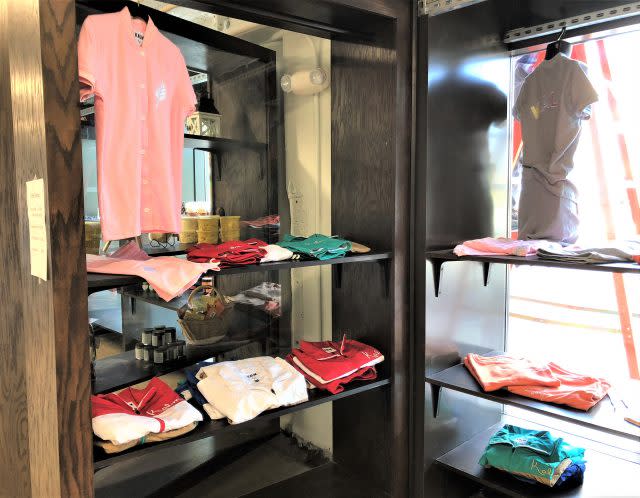 Kalm Clothing, LLC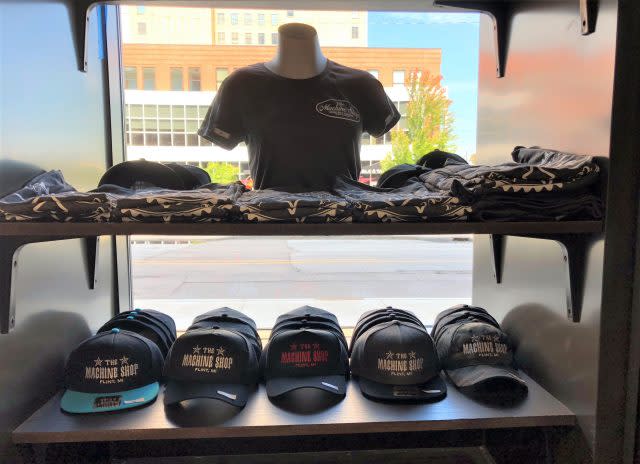 The Machine Shop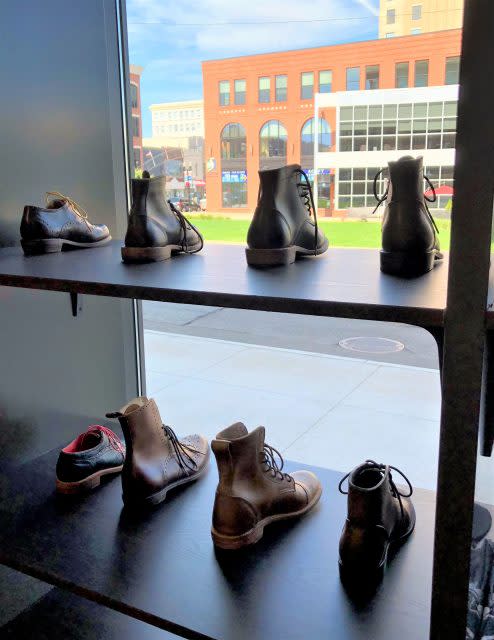 Sutorial Boot & Shoe Makers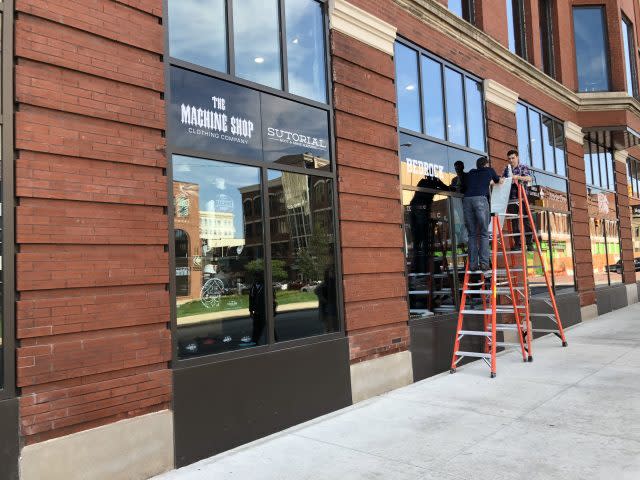 A crew adding exterior signage.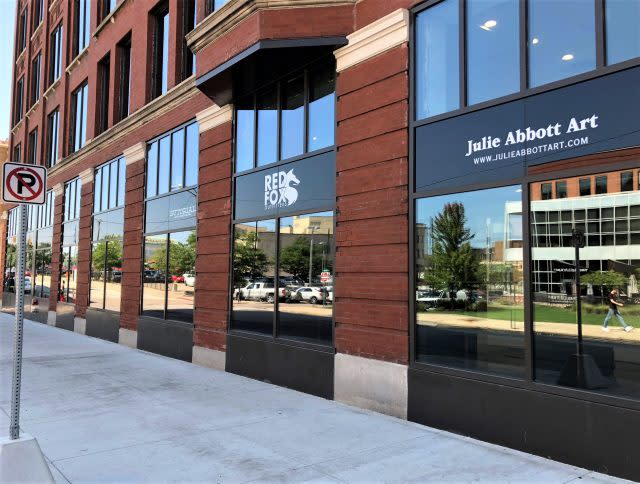 Close-up of the Second Street facade.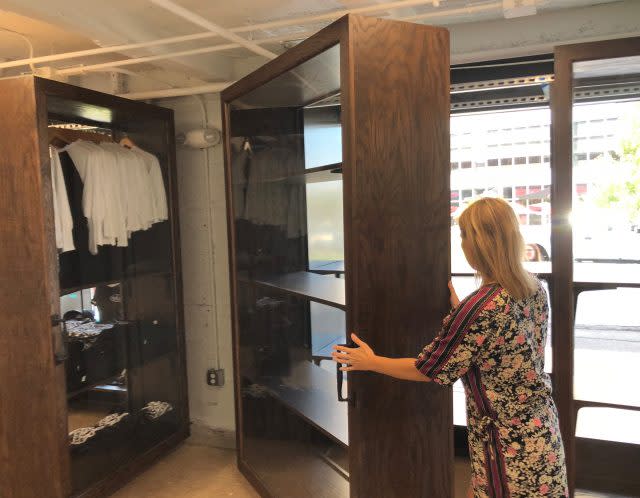 Mary Kang demonstrating the functionality of the display cases.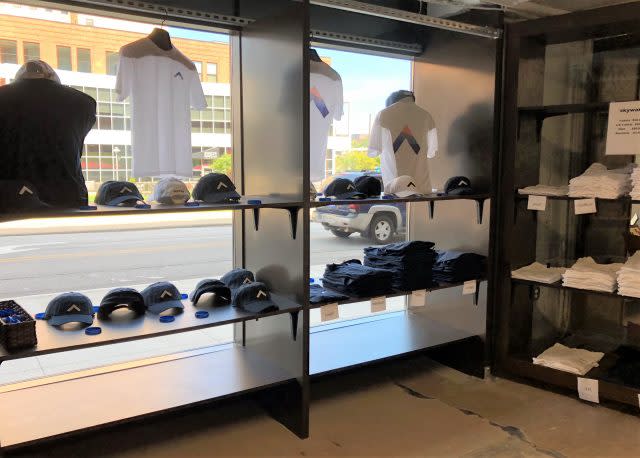 Skyward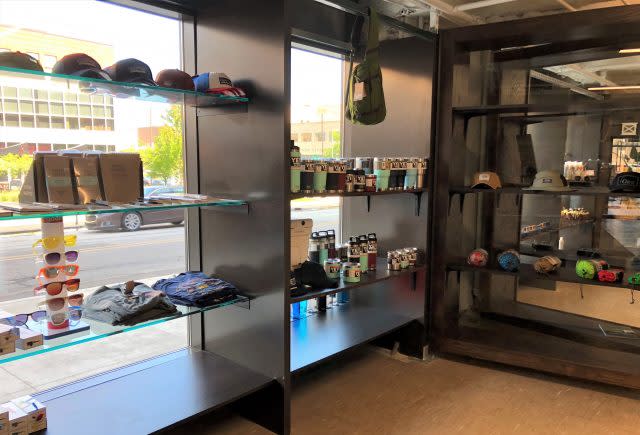 Red Fox Outfitters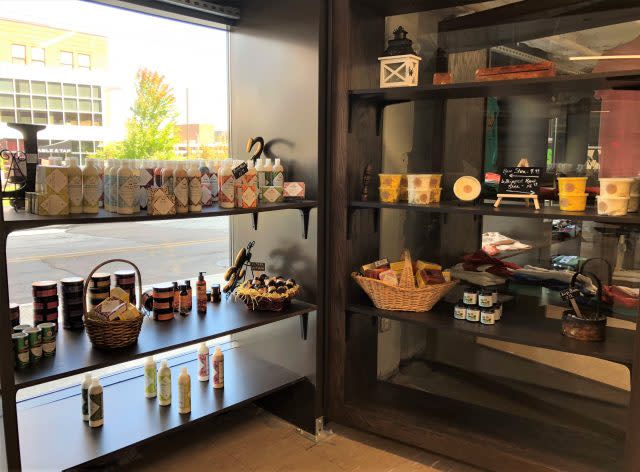 Shea Lavelle