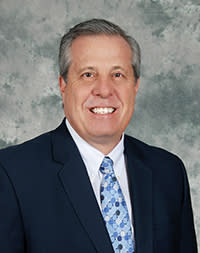 Tim Herman, CEO
February 3, 2016
The situation with Flint water continues to be on the hearts and minds of people here locally and across the nation. The outpouring of support that our city and its residents have received from everyday people, corporations and celebrities has been tremendous. Although I lead the Flint & Genesee Chamber of Commerce – an organization that is focused on business investment and growth -- this is also personal for me because I live in Flint and so do many of our employees. We must get this situation fixed – and soon!
I know businesses are also being impacted by the water issue. And to learn more about the impact, the Flint & Genesee Chamber conducted a brief survey of our members to gauge the impact of the Flint water emergency on local businesses. The survey was not scientific but, allowed our team to get a quick read on the impact.
What we learned from your responses were largely consistent with the anecdotal information we have been hearing from members and non-members. For example:
Nearly all Flint-based businesses are seeing a financial impact to varying degrees (due to the purchasing of water services and bottled water for their employees and/or customers)
Businesses on the border of the city of Flint, but aren't on Flint's water system are impacted. This is mainly due to misperceptions that they are on Flint's water system. Therefore, food-based businesses, especially, are having to provide bottled water, even though they're not on Flint water.
In some cases, alternative sources of water are having to be used with office/plant equipment (i.e., some dental equipment)
Local colleges and universities are concerned that the outdated portrayal of Flint will have long-term, negative implications on enrollment.
Visitors/conference planners have expressed concerns about the safety of Flint water. This has caused some groups to hesitate on booking an event here locally.
There's an increase in demand for programming related to the effects of lead in children, physical activity, nutrition education and mindfulness.
A majority of members are helping out during the water emergency: making monetary donations, hosting community events and participating in volunteer activities, such as water distribution.
As for the public actions that should be taken, members were very clear about the need for credible testing data, infrastructure replacement and financial relief for Flint's water customers.
We appreciate you taking the time to complete the survey. It's always helpful to have the voice of our customers whenever we are making key decisions or developing programs.
With that in mind, by now you should have received the announcement from me that the Chamber has free bottled water for our business members. This is meant to provide some relief of your expenses related to the water emergency. See my email for the protocol.
It's also important for you know that the Chamber is taking a number of critical actions such as working to align city, county and state governments, and other stakeholders on a sustainable economic development plan. And we are working to develop consistent communitywide messaging, communications and marketing to shift public sentiment.
We heard you loud and clear when you also stated that you wanted the Chamber to become the credible source of information on the Flint water crisis – and share information on a regular basis. So we're on it!
Again, thanks to those of you who completed the survey. We appreciate your candid responses.
Take care,
Tim