Considering that your credit score impacts everything from your car insurance to your loan interest rates, the Flint & Genesee Chamber of Commerce is teaming up with ELGA Credit Union to offer Credit Score Matters on June 21.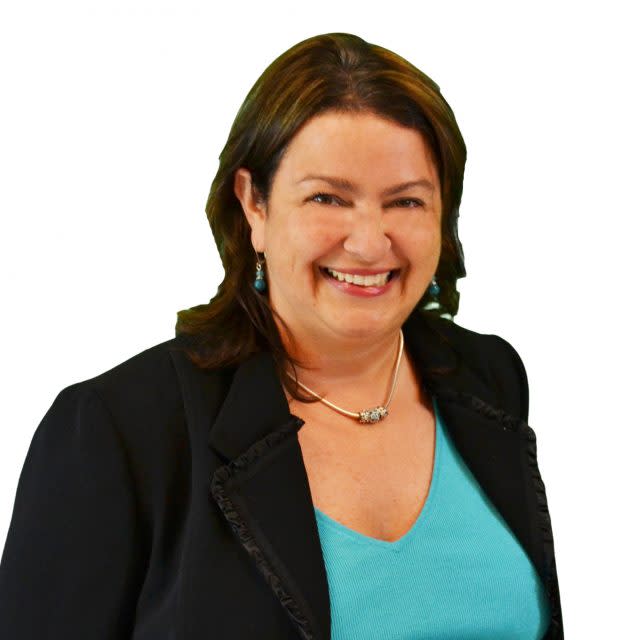 ELGA Financial Fitness Success Coach Lori Hawk
The lunch-hour workshop will cover what factors impact overall credit score, common myths and some helpful do's and don'ts. In advance of the upcoming session, Inside Business spoke with Lori Hawk, success coach at ELGA Credit Union, for a sneak peek at what will be discussed.
How much of an influence does credit score have on interest rates?
Let's say a person has an $8,000 loan over a period of four years. Someone with an A rating (credit score of 680 or higher) will spend $489 dollars in interest, while a person with an E rating (credit score of 559 or less) will spend $3,262 in interest. That's a big difference.
Are there any surprising consequences of bad credit?
Employers hiring for an entry-level position probably aren't going to pull credit scores, but they might for management or executive-level positions. If your score is lower than someone who had a comparable interview to you, that could be the defining factor that gets the other person the job.
What are some of the most common misconceptions consumers have about credit scores?
Number one, people think that opening new lines of credit is the best thing for their credit score. Depending on where their credit is at, opening a new credit card could negatively impact them anywhere from five to 20 points.
Another thing is that a lot of people think that Credit Karma is an actual credit bureau, and that's just not the case. Using the app won't hurt your credit score, but it's not going to be accurate.
How can consumers track their actual credit score?
We don't recommend pulling your credit score more than once or twice a year. The best way to do it is to ask your financial institution for the score when you're applying for a new loan or a credit card.
Interested in learning more? Save your seat for the June 21 workshop here.
To learn about other financial planning workshops offered this year, click here.