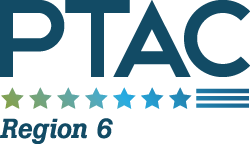 June 8, 2016
Some government contracts are set aside for certain businesses with special certifications, such as woman-owned, small disadvantaged businesses and veteran owned. The Historically Underutilized Business Zones (HUBZone) program helps small businesses in urban and rural communities gain preferential access to federal procurement opportunities.
To learn how your business can leverage this U.S. Small Business Administration program, join the Region 6 PTAC staff on June 14 at the Flint & Genesee Chamber of Commerce, 519 S. Saginaw St., for the HUBZone certification workshop.
Registration begins at 8:30 a.m. and the event 9-10 a.m. Register Now
For questions regarding this event please contact Jasmine McKenney (810) 600-4066 or jmckenney@flintandgenesee.org.