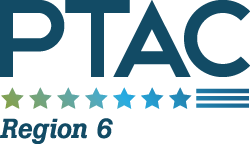 March 16, 2016
Some government contracts are set aside for certain businesses with special certifications, such as woman-owned, small disadvantaged businesses and veteran-owned.
On April 12, the Region 6 PTAC's Certification Series will cover 8 (a) certification. Register Now
The 8(a) business development program, which targets small disadvantaged businesses, offers a scope of assistance to firms that are owned and controlled at least 51 percent by socially and economically disadvantaged individuals. It helps thousands of aspiring entrepreneurs gain a foothold in government contracting.
"The SBA's 8(a) contract is an opportunity for small businesses to become attractive to federal prime contractors and allows for exclusive sole source set-aside federal contracts," said Stacy Betts, Region 6 PTAC Director.
The class will be held 8:30-10 a.m. in the PTAC conference room at the Flint & Genesee Chamber of Commerce, 519 S. Saginaw St.
For questions regarding this event, please contact Anthony Cook at acook@flintandgenesee.org.