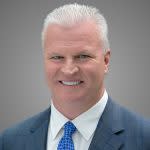 Diplomat CEO & Chairman Brian Griffin
Diplomat Pharmacy, Inc. has named Brian Griffin as its new chief executive officer and chairman of the Board of Directors, effective June 4.
"This is a time of great opportunity for Diplomat, and I have long admired the Company and its innovative approach to driving better health outcomes," said Griffin. "Following years of leadership experience in the healthcare industry, I feel both ready and honored to take on the roles of CEO and Chairman of Diplomat. Together with the Board and management team, I look forward to furthering Diplomat's growth strategy as we enhance value for shareholders and help enable increased benefits for physicians, pharma, payers and patients."
Griffin is formerly the executive vice president and CEO of IngenioRx, the pharmacy benefit manager (PBM) of Anthem, Inc.
"(Griffin) brings expertise in areas essential to Diplomat's continued growth and success, including a tremendous knowledge of the PBM and specialty pharmacy industries and a deep understanding of the complexities and trends shaping the healthcare environment," said outgoing Chairman Ben Wolin. "His deep experience in Health Plan leadership will be instrumental in leading Diplomat in the rapidly evolving healthcare environment."
****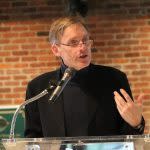 Kettering President Dr. Robert McMahan
Kettering University President Dr. Robert K. McMahan was appointed by Gov. Rick Snyder to the Michigan Economic Development Corp. (MEDC) Executive Committee on April 26. The committee is charged with management and guidance of MEDC development projects and policy initiatives. Kettering is one of the nation's premier engineering, science, and business universities and is dedicated to offering a curriculum that deeply integrates classroom learning with experiential and co-operative educational opportunities for all students. It is a national leader in preparing STEM and business entrepreneurs and innovators.
****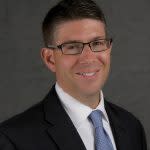 Pioneer's VP & Director Marketing Jason VanSteenburg
Pioneer State Mutual Insurance Co. has promoted Jason VanSteenburg to vice president/director of marketing. VanSteenburg joined PSMIC in 1998 as a claims adjuster and, for the past 12 years, has played an integral role in developing relationships as the agency director. He holds a Bachelor's degree in business administration with an emphasis in marketing and is a Certified Insurance Counselor (CIC). "Jason's positive contributions over the past 20 years have truly made a difference to the company and we wish him continued success in this new role," said President & CEO Kurt Foley. "Please join us in congratulating Jason on this recognition."
****
Security Credit Union announced the recent election of officers to its Board of Directors during the credit union's May 15 organizational meeting. The elected officers include: Kennith Scott, Chairman; John Truchan, First Vice Chairman; Joseph Niedzwiecki, Second Vice Chairman; Phillip Thick, Treasurer; Richard Hazel, Secretary; and Donald Henry, Assistant Treasurer/Assistant Secretary.
****
Kara Ross has been appointed the new president and chief executive officer of the Food Bank of Eastern Michigan. Ross is a 20-year veteran of the organization and most recently served as the interim president. She was selected for the permanent position following a national search.
"We wanted the best and brightest to lead the Food Bank of Eastern Michigan," said Board Chair Claude High. "After reviewing resumes from a posting shared through multiple outlets, including the Feeding America Network, the Food Bank Council of Michigan, and Nonprofit job boards, we know we found the best person for the position in Kara Ross. Her compassion and commitment to our mission is unmatched."
Ross was instrumental in working with the Food Bank's Board of Directors and community partners in renovating the Hunger Solution Center and chaired the community-based resource recovery workgroup that helped shape the Community HELP Centers and other nutrition related efforts during the Flint Water Crisis.
"I thank the search committee, Board of Directors, our generous supporters and the community for their confidence in me," said Ross. "My commitment to help individuals and families struggling with hunger is unwavering. I look forward to strengthening relationships with our partner organizations and donors as we strive toward a day of food security for all."
****
Send submissions for personnel updates to bcampbell@flintandgenesee.org. Photos are optional.