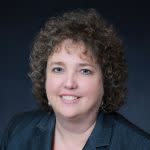 Dr. Linda Dubay
Genesys Health System welcomes breast surgeon, Linda Dubay, MD, to the cancer care team. Dr. Dubay is a board certified general surgeon with more than 25 years of experience, specializing in breast cancer, breast health and high-risk screenings. Dr. Dubay will work closely with the Oncology Nurse Navigator to help patients understand their diagnosis, treatment plan and available resources needed throughout the cancer journey. She is graduate of Wayne State University School of Medicine and completed her surgical residency at Providence Hospital in Southfield. She is a Fellow of the American College of Surgeons and a Clinical Assistant Professor at Wayne State University School of Medicine.
****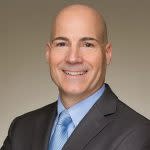 Eric Kehler
Michigan Certified Development Corporation (MCDC) President Mark Williams announced the promotion of Eric Kehler to vice president, 504 Lending. Kehler will lead the MCDC sales team, using his expertise and experience in developing territories. He will play a key role in driving the overall marketing strategy for the organization with the goal of expanding the influence of MCDC with small businesses statewide. Kehler will continue to service his mid-Michigan territory where he has excelled the last 14 years.
****
Spud Software welcomed three new team members to its family: Meg Allen, sales consultant; Tyler Sasek, project manager; and David Marchbanks, software developer.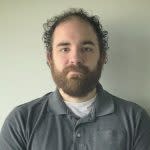 David Marchbanks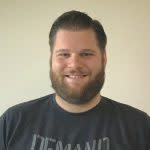 Tyler Sasek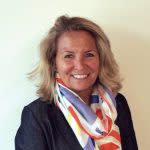 Meg Allen
Allen recently returned to Michigan from Dallas, after years with Sun Microsystems and Oracle as director of Global Sales and Channels in the United Kingdom, Portugal and Dallas. She recently has worked with several start-up organizations building their go-to market strategies for sales and key partnerships.
Sasek began his career at Hewlett-Packard, where he moved into project management. More recently, he worked four years at Diplomat Pharmacy doing enterprise-wide project management. He specializes in facilitating great communication between all parties involved in a project.
Marchbanks is self-made developer with years of experience in his respective field. He worked his way up from computer repair to software developer at various software companies. He is also creating a gaming fundraiser for Beaumont Children's Hospital to incorporate his love for gaming and his selfless generosity for children in need.
****

Adrian Walker
Adrian Walker has been appointed director of Community and Government Affairs at the Flint & Genesee Chamber of Commerce, reporting to CEO Tim Herman. He has day-to-day responsibility for working with business, federal, state and local government, and local community representatives. He also serves as the lead staff support for the Chamber's Public Policy Committee, analyzing and assessing legislative, administrative and regulatory activities as they relate to Chamber programs and operations. Walker is formerly the senior manager for government affairs and corporate relations at Diplomat Pharmacy.
****
Send submissions for personnel updates to bcampbell@flintandgenesee.org. Photos are optional.