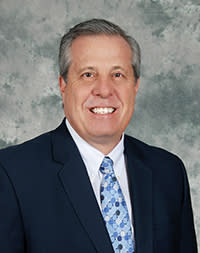 Tim Herman, CEO
August 10, 2016
Through hard work, dogged determination and, yes, some good luck, Flint and Genesee County are making important strides forward. And it's showing up in several ways.
Let's start with wage growth. In a recent analysis done by the University of Michigan, wage growth in Flint was the seventh highest nationally in 2015, outpacing growth in Michigan and in major cities around the country. According to Donald Grimes, a U-M economist, who conducted the analysis, real wages in Flint's construction industry increased by 5.8 percent and in manufacturing the by 7.4 percent. Grimes notes that in addition, there's almost a 1,000-job-gain in the highly paid professional services and corporate headquarters industries. Adding these jobs in accounted for about one-third of the growth in Flint.
There's also good news in the housing market. According to new Multiple Listing Services and Realtor Association data, there are 24.3 percent fewer homes for sale than a year ago at a time when Flint residents were really speaking up about problems with the water. Also the number of homes sold in June is up 11.1 percent from last year. The second quarter of 2016 shows an 8.3 percent jump over first quarter sales. The data also show that home prices rose by 16 percent compared to last year. This is very promising news and may be a sign that Flint's housing market may be rebounding.
Investment and job creation on the rise. Companies continue to demonstrate confidence in the Flint & Genesee business community. This year, despite the challenges of the water crisis, we continue to gain new investments in the city; projects such as iSource Worldwide, a software developer that will move into the Dryden building and create 100 new jobs. They envision a great "tech town" in the heart of downtown and want to be a leader in this space. Then there's the exciting renovation of the Capitol Theatre that will ramp up the arts, culture and entertainment element of downtown. And a third example, is the recent announcement about C3 Venture, a company that manufactures interior plastic automotive components. C3 is making a $10 million investment to acquire and renovate the 17.69-acre Riverview Industrial Park in Flint, and will hire nearly 400 new employees over the next few years.
And what about the findings of the recent Regional Wage & Benefit Survey? Have you read about the findings?  Employers are feeling good about hiring. The survey results show that 90.5 percent of Genesee County companies that participated in the research anticipate hiring – still this year, which is up from 88 percent in 2014.
Lastly, another reason for optimism is that the Flint and Genesee County unemployment rates continue to trend downward. It's typical to see rates fluctuate month to month throughout the year. However, the positive news is that the rate for Genesee County, which includes Flint, continues to hover around 5 percent. This is great! The unemployment rate for the city of Flint is 9.5 percent. While it's not where we want it, it is heading in the right direction.
So I leave you with this… despite the events associated with the water crisis, we at the Flint & Genesee Chamber -- along with our partners -- are tapping into the resilience of our community as we focus on moving Flint forward.  The evidence is strong that Flint is indeed open for business. And that alone is a great reason to be optimistic about Flint's future.