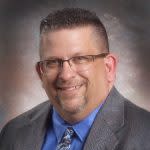 Rick Freeman
ROWE Professional Services Co. named Rick A. Freeman, PE, the new director of engineering following 18 years serving as the deputy director of engineering. As director of engineering, Freeman leads the nearly 90-member engineering staff in the company's eight offices.
Freeman joined ROWE in 1998 with 12 years' experience, became an associate (company shareholder) in 2002, and a principal/vice president in 2006. He has a B.S. in civil engineering from Michigan State University and is a licensed professional engineer in six states. Freeman's industry and community involvement has included serving on the Community Foundation of Greater Flint's Energy Committee and being a member of the Michigan Society of Professional Engineers-Flint Chapter, National Society of Professional Engineers, and Society of American Military Engineers-Detroit Post.
****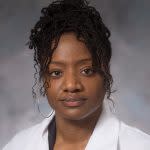 Dr. Petagaye English
Petagaye English, DO, recently joined the Genesys Health System care team and is now seeing patients. Dr. English joined Dr. Melanie Pendergrass at Genesys Primary Care Grand Blanc, 8392 Holly Rd. (previously known as Genesys Internal Medicine). As a primary care physician, Dr. English will care for patients of all ages – from infants to adults.
Dr. English earned her medical degree from Philadelphia College of Osteopathic Medicine in Philadelphia, and completed a family medicine residency through University Hospitals (UH) Regional Hospitals in northeast Ohio. While at UH-Regional Hospitals, she served as Chief Family Medicine Resident and Chief Sports Medicine Resident. She completed her training in 2016 and joined McLaren Central Michigan hospital in Mt. Pleasant. Dr. English also worked in family health care in White Cloud, Michigan and most recently, at MedExpress in Saginaw.
****
Flint & Genesee Chamber welcomes new members in April:
****
Send submissions for personnel updates to bcampbell@flintandgenesee.org. Photos are optional.